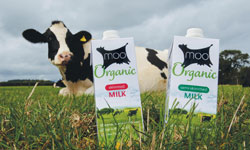 Consumer demand for organic milk is continuing to rise and 2006 was a bumper year for Milk Link's organic moo milk. Last year, saw strong sales uplift of 200 per cent, helped by the substantial growth in the organic milk sector and increased listings in retailers. Now the company is set to build on this success with a new 'square' pack format which it hopes will increase demand even further.
The new look is currently under production and will be phased into stores in early March. Retailers will appreciate its better look on the shelf and consumers will welcome its enhanced 'pourability', improved storage and that it is now easier to handle.
In addition, the new 'square' packs will be introduced to the standard moo range, which is available in skimmed, semi-skimmed or whole milk.
Alli Lucy, Marketing Manager for moo, commented: "Sales of organic moo are going from strength to strength. I'm sure the new pack format will be a hit with consumers both from aesthetic and practical point of view, and it will give organic moo an extra boost for 2007."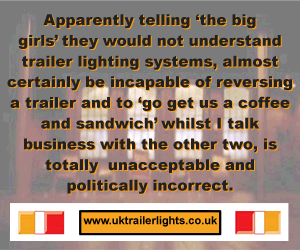 Launched in July 2005, Organic moo is available in Asda, Sainsbury's, Tesco and Waitrose stores nationwide.
Comments
No comments posted yet. Be the first to post a comment