The British Society of Plant Breeders (BSPB) is donating '50,000 to FARM-Africa to support a two-year project in Kenya. The project will work with 1500 local farmers to improve the quality and supply of drought tolerant seeds. This in turn will boost local food security and the incomes for farmers' families, benefitting 9000 people.
BSPB chief executive Dr Penny Maplestone explained that the decision to support the project was made possible by the success of last year's International Seed Federation (ISF) World Seed Congress, which was hosted by BSPB in Belfast.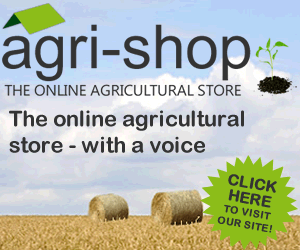 'The ISF World Seed Congress 2011 offered a unique opportunity to welcome the world's seed industry to the UK, and the record attendance in Belfast reflects a growing recognition that innovation in the plant breeding and seeds sector will be a key factor in addressing the global challenges of food security and climate change.
'We are therefore delighted that surplus revenue from the Congress has enabled BSPB to support the vital work of FARM-Africa in helping smallholder farmers to access the benefits of improved varieties and better quality seeds,' said Dr Maplestone.
Welcoming the donation, FARM-Africa's Chief Executive, Nigel Harris, said:
'FARM-Africa is thrilled to have received this donation. It will transform the lives of farmers struggling to grow food for their families on tiny plots in unimaginably harsh conditions. We can now provide these farmers with the seeds they desperately need to grow enough food for people in this highly vulnerable region. And as food production grows, farmers will also be able to produce surpluses which can be sold to pay for essential household and medical expenses as well as schooling for children.'
The availability and affordability of quality drought tolerant seeds is a major constraint to local farmers, who often plant crops which are not suited to the region's drought-like conditions.
The BSPB-funded project seeks to break this cycle of crop failure and create food security in Kenya by giving farmers access to drought tolerant crop varieties.
Based in Kitui County, Eastern Kenya, the BSPB-funded project will test an approach for disseminating drought tolerant seeds of approved varieties provided by the Kenya Agricultural Research Institute (KARI).
Over 80% of Kenya's land is classified as either arid or semi-arid. The results of the project are therefore highly important as successes will be shared and implemented across other regions and districts.
A recent FARM-Africa project in the same area doubled yields for smallholder farmers by using drought tolerant crops and improved soil and water conservation techniques.
Working with three crops - sorghum, green grams and pigeon peas ' and across four cropping seasons, FARM-Africa believes the long-term sustainability of the project will hinge on three key factors: linking seed producers to local seed and input dealers; improving farmers' awareness of the benefits of improved varieties; and linking seed producers to KARI for the supply of quality foundation seed and technical advice.
Comments
No comments posted yet. Be the first to post a comment