Two North Shropshire farms that were on the market for a combined total of £7.75 million have been sold by the county's leading agricultural agents Halls.
Park Hall Farm at Northwood, near of Ellesmere, a noted 522-acre dairy farm, together with a 400-head herd of Friesian Holstein cattle and nine high quality log cabins in an idyllic woodland setting, had an asking price in excess of £4 million.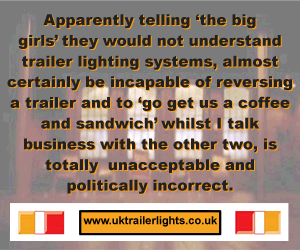 The farm included 119 acres of woodland with extensive tracks that have been used for successful quad biking, mountain biking and general off-road events of national or international standard.
Charity Farm in the village Burlton between Ellesmere and Shrewsbury, was described by Halls' director Allen Gittins as "a first class commercial arable farm in a popular North Shropshire setting".
On the market at £3.75 million, the farm comprised a handsome Victorian farmhouse and gardens, a traditional former coach house fronting a courtyard, a versatile farm building complex and approximately 511 acres of prime arable land, grassland and amenity woodland.
Mr Gittins, manager of Halls' Ellesmere office, said: "We are delighted with the highly satisfactory outcome of both sales. It is very unusual to have one 500-acre farm in Shropshire for sale let alone two, especially within six months of each other.
"Both farms attracted keen local interest as well as prospective buyers from as far away as Scotland and Ireland. We have taken care to build up a large database of farmers and business people who are looking to invest in land in Shropshire, which ensured that both farms achieved their full market value.
"These are the largest farms in North Shropshire to sell for many years, underlining the strong demand for quality land and farms even in a difficult economic climate.
"With a shortage of farms currently on the market, it appears to be a good time for farmers, who are thinking about retiring or leaving the industry, to consider selling their property. I am happy to give sale advice without obligation to any farmer."
Comments
No comments posted yet. Be the first to post a comment