Even as crops resistant to 2,4-D herbicide are being developed, populations of weeds are also developing a resistance. A 2,4-D–resistant variety of the waterhemp weed has been found, and its spread could lessen the impact of an herbicide widely used in grassland and crop production.
Despite worldwide use of 2,4-D since the 1940s, only 17 weeds were previously known to be resistant to it.
The journal Weed Science reports the discovery of 2,4-D–resistant waterhemp by a grower in Nebraska. Although scarce 30 years ago, waterhemp is now a major problem for crop production in the midwestern United States.
This is the sixth mechanism-of-action herbicide group to which waterhemp has developed resistance.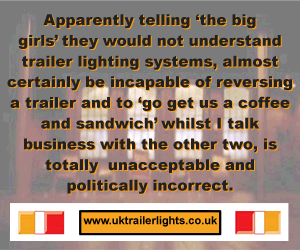 After 10 years of treatment with 2,4-D, waterhemp was no longer effectively controlled in a Nebraska native-grass seed production field.
The highest doses of 2,4-D that were used in an on-site field study, 33 lb ai/A, were insufficient to control 50 percent of the waterhemp population.
Researchers gathered waterhemp seeds from this field and performed greenhouse testing against a susceptible waterhemp variety.
Twenty-eight days after treatment with the herbicide, visual observation and dry weight values showed a 10-fold resistance in the affected sample. Researchers also found a reduced sensitivity to the herbicide dicamba.
Corn, soybeans, and cotton resistant to 2,4-D are under development; some are already under USDA consideration for nonregulated status. While an engineered crop offers easier treatment of weeds, this biotechnology will bring about an increase in the use of the 2,4-D herbicide. The authors warn that this new biotechnology must come with proper stewardship to retain the effectiveness of this herbicide.
Comments
16-08-2012 11:43 AM
| Posted by Dairy Maid
This is a treadmill that the US needs to get off and one that Europe needs to permanently avoid getting on.
The development of 2,4-D resistant crops is a last ditch attempt to save an outdated technology because Roundup Ready and Glufosinate Ready crops are no longer effective. With over 20 species of weeds now resistant to these herbicides via 2 or more modes of resistance, the evolutionary arms race that biotech is waging with plant evolution is a failing one.
The environment suffers as a consequence of persistent dousing with these chemicals, and food crops are increasingly contaminated.
2,4-D and Dicamba are even more prone to drift onto neighbouring crops and habitats than Roundup is, which will cause bad feeling between farmers, not to mention the economic and environmental damage caused by this process.
Why on earth would you by into a failing technology like GM?
20-08-2012 13:22 PM
| Posted by Oliver Dowding
I'm very much with the Dairy Maid response.

For how much longer will the technology corporations (it's hard to call them seed companies) insist on spending $billions on GM technology? Just imagine what we could have done with conventional breeding if the same amount of money and energy had been invested in that line?

In the midst of all this, we hear nothing from our leadership within the farm organisations about how they view this emerging resistance. They seem hell-bent on doing everything possible to support the technology which now is becoming increasingly questionable. To some of us it always has been. I can be absolutely certain that it's never going to be the linchpin that will deliver an equitable and sufficient food supply for all.