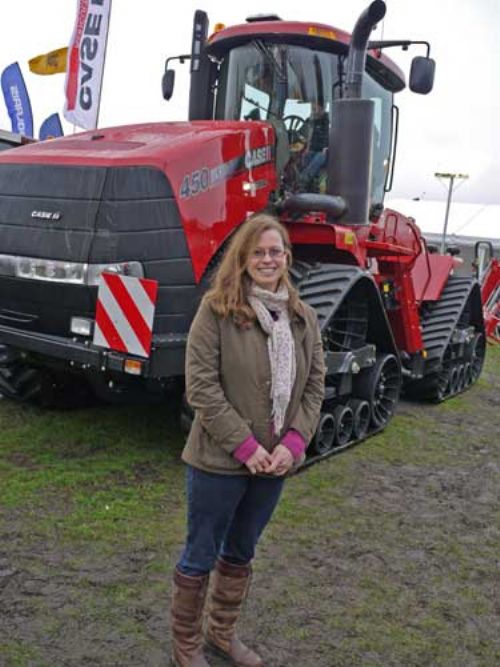 A world record attempt to have 'the most Quadtracs cultivating in one field' is being on staged 28th July 2012 in a field in Lincolnshire. Organisers are planning to have 40 Case IH Quadtracs, representing 20,000hp, working in one field at the same time to take the record and raise money for Relay for Life, a Cancer Research UK initiative.
The event is being organised by Helen Rainthorpe, who has taken over the family farm in Lincolnshire following the premature loss of her father, John Rainthorpe, in 2010. "The idea for the event came from one of the farm's Quadtrac drivers, Neil Maddison, who thought that it would be a fitting event to hold in my father's memory. The record attempt takes place on Saturday 28th July and it may even prove to be a welcome break from the Olympics, unless you managed to secure tickets!" said Helen, who is now the fourth generation to run the family farm.
Case IH has agreed to be the main sponsors of the event. "We are delighted to help Helen with this attempt. It will be a very impressive sight and will raise money and awareness for a very worthwhile cause," said Charles Blessley, Case IH Marketing Manager for UK and ROI.
Comments
No comments posted yet. Be the first to post a comment