The owners of Great Bromley Free Range Eggs Ltd in Colchester are thrilled to be able to continue with their business plans, courtesy of Acorus Rural Property Services Ltd.
Acorus won a planning appeal against Tendring District Council's refusal for a new agricultural building to house hens on their farm. The original application was refused in October 2008 by Tendring District Council; the main issue being the effect of the proposal on the character and appearance of the surrounding countryside.
Brian Barrow, Managing Director for Acorus, undertook the appeal and drew on the successful outcome of three previous cases, all handled and won by Acorus, which had similarities in their situation:
1. An appeal for a new 16000 bird unit in countryside in Oakham described as 'attractive rolling landscape' was granted permission. The Inspector stated 'farm buildings form an integral part of the local character' and the concluding statement being 'the proposed building, though large and utilitarian in appearance, would be of a type commonly found in rural areas'.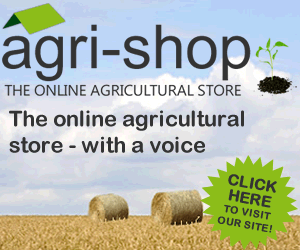 2. For a client in Sandhurst, Kent, Acorus obtained planning permission at Appeal for a 10,000 bird unit in an Area of Outstanding Natural Beauty (AONB). The key conclusion here, used in relevance to the Colchester case, was 'large agricultural buildings are an accepted feature of the countryside and not uncommon in the AONB.'
3. Finally, for planning permission for the erection of a 12000 bird free range unit in an area designated of landscape value (AHLV), it was perceived in conclusion that this was 'simply another agricultural building in an existing agricultural landscape.'
As Mr Barrow explains 'obtaining planning permission for buildings in the countryside, particularly areas considered to be Areas of Natural Beauty can be very difficult. However, it can be argued that agricultural buildings form part of these landscapes and agriculture does not stand still, nor should it.'
ENDS
About Acorus
Acorus Rural Property Services Ltd is an independent firm of Chartered Surveyors and Planning Consultants with extensive experience and expertise in rural planning, diversification and property consultancy.
FOR FURTHER INFORMATION CONTACT:
CONTACT DETAILS
Press related enquiries to:
Andrea Holmes – Tel: 01284 753271
(andrea.holmes@acorus.co.uk)
PR Consultant
Acorus Rural Property Services Ltd
The Old Market Office
10 Risbygate Street
Bury St Edmunds
Suffolk
IP33 3AA
For further information specific to press release:
Brian Barrow - Tel: 01284 753271
(brian.barrow@acorus.co.uk)
Comments
No comments posted yet. Be the first to post a comment