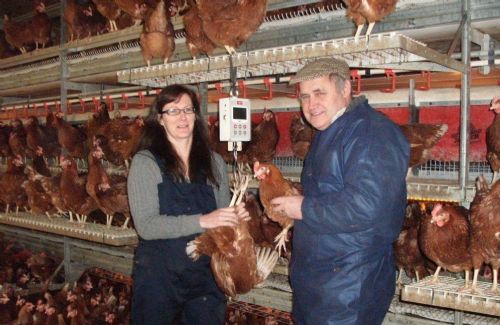 Just over two years ago, at a board meeting around the kitchen table, an established farming family made the radical decision to push into the unknown and diversify into egg production.
With a steep learning curve ahead, Clive Patrick, son-in-law to farm owner Tony Reynolds, reveals whether joining the poultry industry has lived up to the family's expectations:
Although it's been more work than we could have ever imagined, there's no doubt in my mind that diversifying was the right decision for the farm.
And, after turning our 600 acres into zero-till production, we now have more time on our hands and can run our 16,000 Hy-Line Brown flock without the need for additional staff. Although having said that, weekend help is always gratefully received from Grandpa. And if we're lucky one of our children Tess and Sam will be home from university or college and looking to earn some petrol money!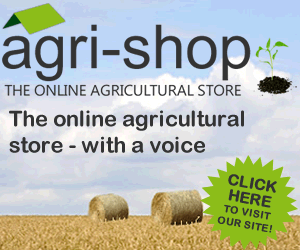 The performance of our first flock delighted us. At 72 weeks of age they were laying an average of 315 eggs per bird with a mortality rate of just under 4%. They even saved us money as they consume far less feed than the average bird - while some varieties can consume 130g per day, the Hy-Line Brown averages at about 118g. We're told that this is due to the birds being exceptionally fit and fully feathered throughout their laying period.
After observing these impressive results, we ordered replacements to arrive in November 2011 and have since found these have settled even better than the first flock. They are incredibly mobile and have adapted brilliantly to the equipment – a free range, 16,000 bird Jansen multi-tier system.
Having a full set of statistics to refer to everyday has also been really useful for monitoring their performance. It's week 37 and there is an impressive 95% average production every day. What's more, the number of floor / system eggs is running at a respectable 1.21% and continues to reduce daily.
There's other good news too, the average egg weight is around 64.24g and the birds' weight is currently averaging 1918g, with a good uniformity of 87%. Plus, because the Hy-Line bird has such a calm and friendly nature weighing them is an easy job.
Working with poultry, we've learnt that every day is different and you can never know what's around the corner, but thankfully we're well supported. Being new to the industry, we could never have managed without the incredible guidance we've received. Ady Gray at Noble Foods closely monitors our egg weights for us and is only a phone call away should we need advice. And without the assistance from Terry Ellener and Neil Willett at Hy-Line UK we couldn't have achieved the success we've had.
Comments
No comments posted yet. Be the first to post a comment