It is essential that all free range egg producers, regardless of size, keep accurate records, for the following reasons:
• To monitor flock performance and thus enable a quick 'management' response to any deviation from the breed standard
• To meet legal obligations e.g. Animal Welfare, Environmental Health, COSHH, Health and Safety, HACCP, IPPC, NVZ, Salmonella monitoring etc.
• To meet the auditing requirements of Quality Assurance schemes e.g. the BEIC 'Lion' Code and the RSPCA Freedom Food schemes, and to satisfy the Traceability needs of the 'Customer'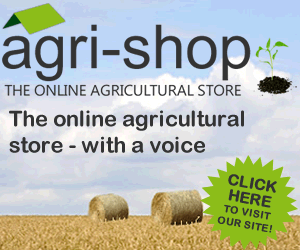 • To provide reliable information to help resolve any potential disputes or insurance claims that may arise
A new flock of Point of Lay pullets should arrive with a fully completed 'Passport'. This is a very important document and must be kept in a safe place. The number of birds housed and their age is vital information needed to comply with many of the legal requirements described in this article.
Ideally a new flock of pullets should also come with full rearing history – records of vaccination programme and blood sample results (titres), body weight profile, lighting pattern, mortality records etc.
Laying flock performance records should include the following:
Daily - egg numbers (to be retained for 6 months after the flock is depleted) with floor eggs recorded separately, mortality and culls (again separately) with reasons given for culling, water consumption, feed consumption, lighting pattern, including times of lights ON and lights OFF, max and min temperature, ammonia and dust levels, numbers of second quality eggs, egg store temperatures .
Details of the numbers of birds in each house/pen and stocking density must be clearly shown.
New Legislation has just come into effect regarding Salmonella testing and NVZ – Nitrogen Vulnerable Zones.
Salmonella Testing
The Salmonella National Control Programme (NCP) for laying flocks has been implemented in the UK since the 1st February 2008. From 1st January 2009 eggs from salmonella positive flocks have to be heat treated or disposed of in accordance with the Animal By-Products Regulations.
The BEIC Lion Code Scheme has been approved as an Independent Control Body for NCP by Defra. Producers who are Scheme members will be audited by the Scheme auditors.
Flocks must be sampled between 22 and 26 weeks of age and thereafter
at 15 week intervals.
Records must be kept of samples taken – showing flock ID, sampling date, laboratory used and results received. All production sites with 1,000 or more hens will have one Official Sample taken from one flock annually.
Failure to keep and produce the relevant records or failure to sample could result in flocks being considered as being of 'unknown health status' and thereby seriously affect the marketing status of the eggs. Effectively these flocks would be regarded as 'positive' requiring the eggs to be sent for heat treatment or disposed of in accordance with the Animal By-Products Regulations.
NVZ
New rules for producers in existing NVZ areas came into effect on 1st January 2009.
For producers in newly designated NVZ areas these rules apply from January 2010.
Defra has produced a number of leaflets to help farmers in NVZ's including Leaflet 1 – Guidance for Farmers in Nitrogen Vulnerable Zones (Ref PB 12736a) and a supplementary leaflet NVZ Record Keeping Checklist (Ref 12736). These and other advisory leaflets are available on the Defra website.
Because the total annual Nitrogen allowed on the land has been reduced from 250kg to 170kg per hectare it is possible that the new rules will affect the range stocking limit permitted for free range systems. Current documentation from Defra, is not very specific on this issue, but it implies a stocking rate slightly less than 2000 birds per hectare.
The manure from inside the poultry house must be spread on additional land, again at 170kg of nitrogen per hectare.
Accurate records of bird numbers and land available are therefore essential.
A record of the quantities of manure spread with dates and details of fields/areas where applied must be kept for 5 years.
Although not required under any of the above headings, it is good management practice to record egg weight. Egg weight, and changes in egg weight, can be a quicker indicator than egg numbers of management problems or disease challenges.
A random sample of 180 eggs (6 trays) from each flock should be weighed on the same day each week to obtain the average egg weight. This can later be compared with the calculated packing centre egg weight. Ideally the Egg Mass Output should be plotted on the card provided by the breeding company.
The EMO is the best measure for matching nutrient intake to egg output. Modern breeds are capable of peak egg mass output in excess of 60 grams per bird per day. For example – 94% production and 64gm egg weight gives a daily egg mass output of 60gm.
Other on-going records should include:
A Visitors Book listing all visitors to the site, with date and time.
Any behavioural abnormalities noted in the birds(e.g. feather pecking) and any action taken, veterinary post mortem results in the event of high mortality, checks carried out for parasites, and any chemicals used, results of any blood tests carried out, any medicinal treatment given.
Accurate records of bird movements i.e. dates and numbers housed with written proof of source (Passport, as already mentioned), numbers of birds depopulated and a record of birds dead on arrival at the processing plant, and reasons for any DOA above 0.5%.
A rodent baiting plan with a record of actions taken and baits used. A 'Pest Book' to record rodent sightings and action taken.
Feed deliveries – quantity, date, bin No, and ration ID, with samples taken from each delivery, clearly labelled, and kept for at least12 weeks.
Records of training undertaken e.g. in bird welfare, health and safety, food hygiene, etc.
Numbers of birds incinerated and dates and results of incinerator temperature measurements.
An employer needs an Employer's Liability Insurance, and if employing 5 or more staff must also have a "Written Health and Safety Policy". Also must comply with the Agricultural Wages Order and, if obtaining labour through an employment agency, must complete ACU1, ACU2 and 46 ACU.
Prominently displayed posters are required at appropriate points to inform staff of the following health and safety issues: fire precautions, first aid facilities, noise precautions, manual handling procedures etc. Appropriate personal protective equipment must be made available e.g. dust masks, ear and eye protectors.
Accidents and injuries must be recorded.
Staff must be kept fully informed of the procedures for safe storage, usage and handling of Substances Hazardous to Health and records kept of their use.
If a gun is kept to control foxes an up to date gun licence is required together with an appropriate safe storage facility.
The above is not an exhaustive list of all the legislation applying to free range egg production establishments but is meant to cover the most significant areas and should provide a reminder of the need to keep accurate and comprehensive records at all times.
Comments
No comments posted yet. Be the first to post a comment