African egg exports set to hit the EU
African egg exports set to hit the EU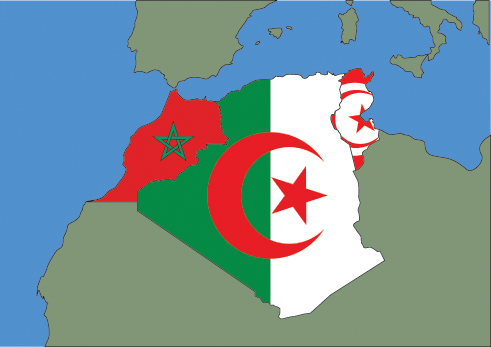 A number of North African countries are gearing up production to enable them to export
eggs
to the European Union.
Delegates at the London conference of the International Egg Commission (IEC) were told that three North African countries - Morocco, Tunisia and Algeria - were looking to export shell
eggs
to the EU. The plans were revealed by IEC statistical analyst Professor Hans-Wilhelm Windhorst during a presentation he made on the global impact of animal welfare legislation. And, according to Prof Windhorst, the African states are not the only ones who view the European Union as a potentially lucrative market.
"Morocco, Algeria and Tunisia are talking about transforming conventional cage systems into new enriched cages or even into colony nests according to the German system because they want to export shell
eggs
for consumption from Northern Africa into the European Union. They see that as a very attractive market, and this we should consider, the same as is happening in some South American countries and definitely it's happening at the moment very rapidly in Belarus, in Ukraine and some other countries."
Other shell egg imports could arrive in the European Union from Turkey. During the presentation a Turkish delegate stood up to reveal that his country was investing in new cages. He said that Turkey hoped to be enriched by 2015, opening up the possibility of shell
eggs
from Turkish producers being shipped to states in the EU.
The prospect of new imports from countries across the world may alarm egg producers in this country. Free range producers have seen their businesses plunged into financial crisis by high feed costs, depressed egg prices and a surplus of free range
eggs
on the British market. To make matters worse, demand for free range
eggs
has been slipping back slightly in the teeth of a recession that has squeezed family food budgets.
There are already concerns about imports. Recent figures released by the Department for Environment, Food and Rural Affairs (Defra) showed that imports of shell
eggs
increased by nearly 70 per cent over the first five months of this year. In April, alone, the number of shell
eggs
arriving from abroad increased by 136 per cent compared with the same month last year. What is particularly worrying is that no-one seems to know exactly where the imports are going. Defra statistics show that the number of cases of
eggs
bought by UK processors in the second quarter of 2012, including imports, was down by 9.1 per cent on the same period last year.
Barry Jackson of Eggsell said, "If the
eggs
didn't go into processing, where did they go? There is a great big gaping hole somewhere because we don't have a wholesale market that big." The Defra figures show that 635,000 cases of shell
eggs
were imported in April this year. "That's 160,000 cases a week, 22,500 cases a day," said Barry. "That is a huge amount of eggs. One transcontinental lorry load is just 900 cases. You can't hide that volume of eggs. Somebody must know where it is. Only certain operators could handle that volume of egg, so it should not be difficult to trace it."
He may have been even more alarmed had he listened to an IEC speech by the former Tesco boss Sir Terry Leahy. Certainly a number of eyebrows were raised at the conference when he talked about the prospect of a global market in eggs. "Food is still very local," he said. "The way we buy food is still on a local basis. Most of the purchasing decisions in our Chinese business will be made by the buyers based in Shanghai, indeed actually in China, for example, there is more regional buying even than national buying. But we have now created central teams for food in the way that we have central sourcing teams for things like clothing and general merchandise. So there is a team that is looking around the world for the best producer of a given product, the best factory, the best season, the best farmer, and we are seeing how we can improve the logistics to get that best source to the market."
He said, "There are lots of barriers, of course. You have got different regulations for food - it's not always a market that you can transfer product across - but that thinking is beginning, so you should be aware of that and you should be aware of the potential and significance for your industry. Poultry, as you know, is already a globally sourced market. Eggs is still more domestic, more national, but that, too, I think will change." Sir Terry insisted that the egg industry should not see this trend as a threat, although UK egg producers may not agree with him. He said the industry could use it as an opportunity as long it embraced it and got ahead of the development.
Prof Windhorst's presentation was part of a wider session looking at the impact of welfare legislation around the world. He pointed to the United States, where egg industry representatives and animal rights leaders had agreed a deal for the introduction of enriched cages. Attempts are being made to have this agreement put into law through a bill currently going through the federal government. He mentioned the row currently taking place in Australia over external stocking densities. The Australian Egg Corporation is facing opposition to its plan for an external stocking rate of 20,000 birds per hectare for free range - ten times the established rate in the United Kingdom.
He also spoke about the European Union, where a ban on conventional cages came into force on January 1 this year, although large numbers of laying birds remain in battery units in breach of the new regulations. The European Commission is currently pursuing further action against 10 member states for breaching the ban.
Mark William, chief executive of the British Egg Industry Council (BEIC), told delegates that, officially, 51 million birds were still in battery cages at the start of 2012. "We in the industry think there were a lot more than that," he said. The official figure indicated that 14 per cent of the EU's laying flock was being illegally housed at the beginning of the ban. "We believe that there were 39 to 40 million hens still sitting in non-compliant cages at the end of August," said Mark, who said that the European Commission was now claiming that all hens in the EU would be compliant by the end of this year.
"Will they? Time will tell, but it will depend on the ability to source finance, it will depend on market pricing and all sorts of other factors as well. In theory it should be end of this year, but it could go beyond that. Who knows?"
Download

No comments posted yet. Be the first to post a comment
Display name

Please enter your name

Email
(optional)
Comment

Please enter your comment

Post Comment


Your comment submitted successfully.Please wait for admin approval.

Some error on your process.Please try one more time.