More than half (55%) of small agricultural businesses are exploring export options in order to ease the current financial pressures, according to a report of 2,000 business owners and managing directors in the UK and Northern Ireland.
The report, independently commissioned by Viking, has revealed the scale of the present difficulties with 27 per cent of respondents from the agriculture sector admitting that things are very hard and they are unsure what the future holds, leading them to explore possibilities for overseas trade.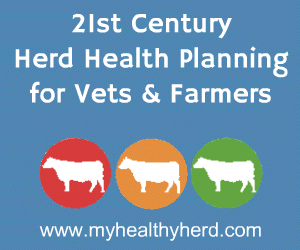 Despite the current conditions, just over half (52%) feel that there has been an increase in the number of start-ups over the last five years, though 72 per cent feel that there is not enough funding available to sustain the increase in the long-term.
In the majority of instances business in the agriculture sector remains a traditional family affair, with spouses and children directly involved in 83 per cent of them, occupying partnership positions within the company 61 per cent of the time.
"The outlook for the agricultural industry currently is very difficult, with domestic opportunities and funding so tight it is no surprise to see businesses looking to branch out into other markets," said John O'Keeffe, Commercial Director at Viking.
"As the report shows, many agricultural businesses are traditionally family concerns but now these companies are having to look to broaden their trading horizons in order to survive and ultimately to thrive."
Comments
No comments posted yet. Be the first to post a comment