A Writtle agricultural college has been prosecuted today for potentially endangering a teenage student.
Chelmsford Magistrates Court heard how John Huntley, 19 at the time of the incident on 11 August 2009, was carrying out six months of practical work at the college's farm when he was able to use a baling machine with no guarding.
An investigation by the Health and Safety Executive (HSE) found that the baler had previously been used numerous times without the guard and there was a lack of training, monitoring and supervision.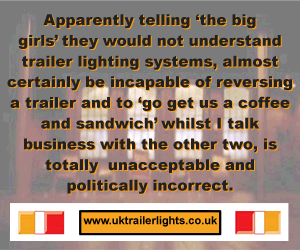 Writtle College, of Lordship Lane, Chelmsford, admitted a charge of breaching Section 2(1) Health and Safety at Work etc. Act 1974, and was fined £7,000 and breaching Regulation 11 of the Provision and Use of Work Equipment Regulations 1998. and fined £5,000, with £1,986.65 costs.
HSE inspector, Keith Waller, said:
"This part of the machine, known as a power take off (PTO) shaft is a common cause of serious injuries in farming. When a piece of clothing – which can be as small as a single thread – touches a spinning PTO shaft, it can be pulled around very rapidly, dragging the clothing and the person wearing into the shaft and often resulting in loss of limb or death.
"As an agricultural college, training the farmers of the future, Writtle should take its health and safety responsibilities very seriously. The farming students that graduate from the college are entering an industry which, according to HSE statistics released last month, is now officially the UK's most dangerous industry.
"Advice and guidance is freely available to help organisations and individuals comply with the law and stay safe. HSE will not hesitate to take action against employers, including educational establishments who fail to comply with the law."
A Writtle College spokesperson said:
"The College is absolutely committed to ensuring that the highest standards are maintained with regard to health and safety and takes its responsibility to provide a safe working environment for students, staff and visitors very seriously. In line with statutory requirements, robust systems are in place and regular inspections are carried out to ensure that these high standards are sustained.
The College has an excellent track record for health & safety but regrettably in this instance, the usual high standard was not achieved. The College carried out a thorough internal investigation and action was implemented to safeguard against any possible similar incident arising again. Since the incident there has also been a full change of personnel on the College Farm which is now under new management".
Between April 2009 and March 2010, 38 people died on British farms and there were 640 reported major injuries such as broken bones or amputations.
Comments
No comments posted yet. Be the first to post a comment