Poultry farmer Alan Dickinson of North Netherscales Farm in Penrith is Cumbria's new NFU county chairman.
Alan rents a proportion of his 230 acre farm from Lord Inglewood and owns the rest. Free range egg production is the largest enterprise at North Netherscales where 16,000 hens lay 1,200 dozen eggs a day for Oakland's Farm Eggs – a company which supplies eggs to major supermarkets including Asda and Aldi.
As well as the poultry enterprise, Alan also keeps 450 ewes (Mules and Texels), 60 store beef cattle and grows 90 acres of cereals. Half of his fat lambs are sold dead weight and the other half to Penrith Auction Mart. His store cattle are sold at Penrith and Carlisle auction marts.
Contract barley crushing on farms in Cumbria and North Lancashire creates another income stream for Alan who has been married to wife Anne for 25 years and has one son, Christopher, who works as a poultry adviser for the NFU nationally.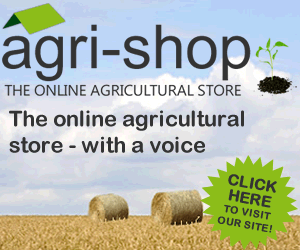 Speaking after his inauguration, which took place on Monday 16 January at the Westmorland Hotel in Tebay, Alan said: "My aim as Cumbria's county chairman will be to get more young people involved with the NFU. A lot of articulate and talented people have come through the Young Farmer's Club and they should be encouraged to bring those attributes to the NFU.
"I would also like to promote the powerful image of Cumbria as a great place to live and farm."
Alan succeeds Robert Craig of Cairn Head Farm in Armathwaite, who has represented the NFU in Cumbria for the last two years. During his closing speech, Robert said: "May I wish Alan Dickinson as much fun as I have had during his term and thank all the NFU members and group secretaries for their support during the last two years. I would like to urge anyone out there, if you have even the smallest ambition to become an NFU officeholder - go for it! You won't regret it."
Comments
No comments posted yet. Be the first to post a comment