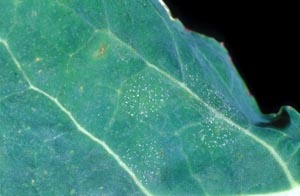 With Light Leaf Spot being able to cause even greater yield effects than Phoma, control of this damaging disease of oilseed rape should be top priority in high risk areas and in susceptible varieties. But the choice of fungicide treatments is currently limited to triazoles and an anti-resistance strategy is essential if disease control levels are to be maintained, warns Dr. David Stormonth, Technical Manager of Interfarm UK Ltd.
"Light Leaf Spot is the main foliar disease in the North of Britain and in Scotland, but it can also affect susceptible crops in the South. It is particularly favoured by wet and mild autumn weather and tight rape rotations, conditions that can be found right across the UK. Variety susceptibility is also an issue as most of the main oilseed rape varieties don't have high innate resistance to this disease. For instance one of the most widely grown varieties Castille has a 5 rating for Light Leaf Spot and Lioness, NK Bravour, Excalibur, Hornet, Excel, Toccata, Astrid, Winner and NK Victory all have 6 ratings. Growers need to make sure that they implement a robust fungicide programme to control Light Leaf Spot as well as Phoma and downy mildew in their rape this autumn," points out David.
"Light Leaf Spot is normally controlled by a two-spray programme, starting in mid to late autumn and following followed up with a second spray in the early spring. One of the main concerns is that the majority of recommended fungicides are triazoles and plant pathologists have noted a reduction in efficacy in field performance over the past few years. So much so that growers have had to move to full dose rates to get the same effects that half-doses used to give. The addition of the multi-site fungicide Quell Flo (mancozeb) should be standard practice, not just for disease control but also as an anti-resistance measure," says David.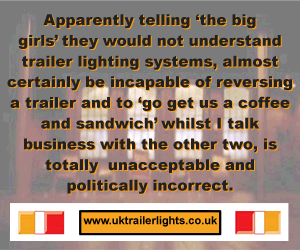 "Quell Flo gives good activity on downy mildew and useful activity on Phoma and Light Leaf Spot in rape. In tank-mix with triazole fungicides, disease control is boosted, yields increased and resistance risk minimised. Mancozeb is a highly effective protectant fungicide which is active on six distinct sites in the fungus and has no known resistance, even after many years of use. It is what is needed to protect the longevity of other fungicides," says Dr. Stormonth.
"In trials in Scotland where Light Leaf Spot is a particular problem, half-rate tebuconazole reduced the level of Light Leaf Spot from 17% of diseased plants in the untreated down to 7.7%. More importantly this treatment gave a yield of 4.8 tonnes/hectare compared to the untreated yield of 3.9 t/ha. The addition of Quell Flo improved Light Leaf Spot control and further enhanced yields up to 4.9 t/ha. With oilseed rape at over £200/tonne for 2008 harvest, the half-rate tebuconazole and full rate Quell Flo treatment resulted in an extra 1 tonne/ha, valued at over £200/tonne," says David.
In addition to anti-resistance management and the extra disease and yield effects, 1.5 litres/ha of Quell Flo delivers 140 gms/ha of elemental manganese which improves green leaf production and retention, leading to healthier crops and assisting in canopy management during the winter.
"We know that triazole fungicides are less effective in rape, particularly on Light Leaf Spot, but the addition of Quell Flo to a triazole treatment has become an important approach that increases cost-effectiveness and reduces the likelihood of resistance development. Quell Flo can be tank-mixed with all key triazoles including flusilazole, flusilazole + mbc, tebuconazole, difenoconazole, metconazole, prochloraz, prothioconazole and prothioconazole + tebuconazole. It is also compatible with pyrethoids, propyzamide products including Engage and Flomide and most graminicides," concludes Dr. Stormonth.
Quell Flo contains 455g/L mancozeb formulated as a suspension concentrate. It is approved for use in oilseed rape, wheat, and potatoes. In oilseed rape it is recommended at a dose rate of 1.5 l/ha. The maximum individual crop dose is 2.8 l/ha. It must be applied before the end of December in the year of planting. It has no LERAP. Quell Flo is packed in a 10 litre container.
Comments
No comments posted yet. Be the first to post a comment