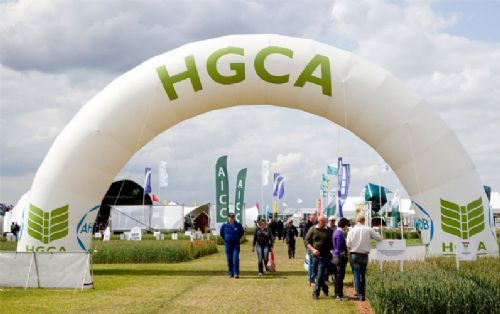 New fungicides, novel breeding techniques and the latest nutrition findings are among numerous arable innovations that will be shown at Cereals 2012.
The HCCA is demonstrating eleven areas of research featuring information and results from over 30 individual projects.
Independent fungicide performance trials in wheat and barley featuring the latest SDHI technology will be of key interest to growers this year. Experts will be available to discuss results and how to optimise timings.
The impact of increasing oilseed rape frequency in the rotation also comes under the spotlight, as do management tools available to reduce the effect on weed control, disease and overall yield.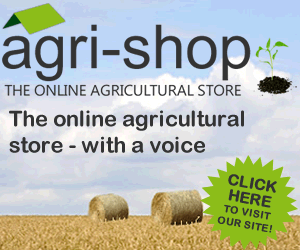 In addition, some of the latest breeding and genetic development work to produce future varieties will be on show. HGCA will also highlight its soils management projects. NIAB's latest wheat breeding research, which aims to reduce the time it takes to introduce specific features into new varieties, will be on show for the first time at Cereals.
MAGIC, which stands for Multi-parent Advanced Generation Inter-Cross plant breeding programme, is a six-year BBSRC-funded study that has produced over 1,000 new wheat lines.
"MAGIC brought together eight different parents in a complex crossing scheme that mixes up the genes from different parents much more than the normal crossing of two parents," says NIAB plant breeder Dr Phil Howell.
By examining data on a range of desirable features from the resulting lines, such as height, heading date, ear and grain characters and yield, and scanning DNA samples using molecular markers, a genetic map can be developed to aid the introduction of those features into breeding programmes.
NIAB Innovation Farm is demonstrating hybridisation across a range of species. New types better suited to lower inputs or coping with environmental stresses coming to market will be shown.
Increasing wheat yields to 20t/ha in 20 years is a key feature from Rothamsted Research and the Biotechnology and Biological Sciences Research Council.
"The initiative is using science and innovation to raise productivity, including genetic improvement, improved photosynthetic efficiency, altered canopy and root architecture, modified seed development and enhanced nutrient use efficiency," says Rothamsted's Dr Darren Hughes.
Sugar beet plots on the BBRO stand will feature information about the industry 4x4 yield target launched in February. It aims to increase yields by 4% for each of the next 4 years to prepare the UK for the new sugar regime beyond 2015.
"Plots will demonstrate the most up-to-date agronomic strategies, including crop establishment, pest and disease control and harvesting and storage, to enable growers to produce high yielding crops and meet the 4x4 target," says spokesman Paul Bee.
Eight different technologies that could help growers make better use of nitrogen while reducing greenhouse gas emissions will be one of many topics explained on Velcourt's plots.
The systems, which minimise losses and maximise uptake efficiency, could also improve margins by reducing the number of applications due to their slow-release nature, says Velcourt's Keith Norman. "The theory is very promising - in some cases you might be looking at a one-shot application for total crop need."
The Association of Independent Crop Consultants is examining a range of autumn cereal herbicide options applied early post-emergence. Control will be assessed via a weed screen including key targets such as blackgrass, wild oats, ryegrass and mixed broad-leaved weeds, says chief executive Sarah Cowlrick. Two small OSR plots will compare no herbicide/fungicide inputs with a full programme.
Syngenta's key focus will be on securing long-lasting control of rusts and Septoria tritici on wheat using SDHI fungicide Seguris. To maximise barley potential, SDHI barley fungicide Bontima will also feature in plots.
Integrated technologies to tackle the worsening blackgrass problem will be aired, including cropping options, the effects of variety competition, seed rates and application.
Comments
No comments posted yet. Be the first to post a comment