Ash tree import ban would not be enough say campaigners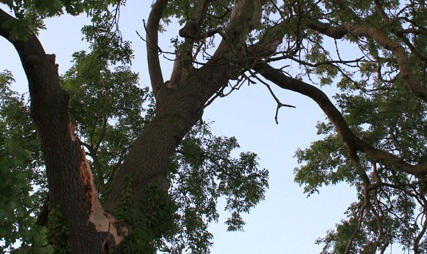 The government's ban on the importation of ash trees, announced today, has been welcomed by farm and conservationist groups.The Action Plan for Tree Health and Plant Biosecurity stated that protecting the UK through import controls was a priority.But farming groups including the CLA questioned why firewood and woodchip imports have not also been banned."Moving firewood from infected areas within the UK has been banned, so we would like to know why this has not been included under the import ban" said CLA President Harry Cotterell."We are pleased the Government has acted and imposed a ban on imported ash trees. The CLA will urge landowners to work with Defra and the Forestry Commission to report all incidences of this tree disease and is ready to help develop sensible and pragmatic control measures."Cotterell wrote the Environment Secretary Owen Paterson earlier in the month urging him to take action after the Forestry Commission confimed that the disease is now in the UK.Environment Secretary Owen Paterson introduced an immediate ban to try to control the spread of the fungus Chalara fraxinea, but campaigners say the ban was unlikely to stop the disease.Ash dieback is just one of a number of deadly diseases that threaten the UK's native trees.Acute Oak Decline and Oak Processionary Moth are two pests and diseases currently affecting Britain's trees."The loss of ash trees would be a disaster but the loss of our oaks as well would be a catastrophe" said Cotterell.

"The Government's Tree Health Action Plan is clearly not working. Import controls need to be strengthened and the Government must react faster as tree pests and diseases are identified. Investing in staff to help manage tree pests and diseases must be prioritised and money for research into how our trees can be made more resilient should be directed to Forest Research."

Download

Trending Now
Viewed
Discussed