NFU Cymru has this week briefed Assembly Members on the key issues and concerns that the Union has over the current CAP Reform proposals.
The well attended briefing session held in the National Assembly on Tuesday, kindly sponsored by Vaughan Gething, AM and Chair of the National Assembly Environment and Sustainability Committee CAP Reform Task and Finish Group.
In his address to AMs, Ed Bailey, NFU Cymru President praised the work of the Task and Finish Group so far and felt that the initial findings of the group were very much in line with those of NFU Cymru, he also high
light
ed the importance of the on-going work of the group.
Mr Bailey said, "It is important that this cross party group of AMs continues to meet regularly until CAP reform is fully implemented in Wales, that way the group can continue to input directly to the European institutions as it did earlier this year when the group wrote directly to the European Parliament with its initial findings. At home in Wales the group also has an important role to play in scrutinising the actions and decisions of Welsh Government throughout this reform process particularly with regards to the implementing arrangements in Wales.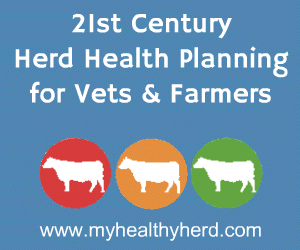 "Overall I feel that the National Assembly, NFU Cymru and Welsh Government all broadly share the same issues and concerns over the current proposals with regards to direct payments- Pillar 1. I think it is important that we continue to work together to lobby and influence through our various contacts in Brussels on creating a more managed transition from historic to area based payments.
"Within Wales we must develop a regional based approach towards the allocation of direct payments that mitigates as far as possible redistribution between farmers. This is why we continue to stress the importance of the Welsh Government undertaking detailed and on-going modelling work of potential area based payment systems.
"On Greening I am heartened by recent developments in Brussels that has seen the Commission produce a compromise paper suggesting that members of agri-environment schemes could become exempt from parts of the greening requirements as well as proposing some relaxations to current prescriptions alongside a wider menu of greening options.
"The draft report prepared by Capoulas Santos the rapporteur who is preparing the European Parliament's position on future direct payments, leaked at the end of last month, also shows that MEP's recognise the need for substantive changes to current greening proposals. However, what we must remember is that no changes to the proposals published last October have yet been agreed which is why we must continue to get across the impact 'greening' could have on food production in Wales."
Whilst NFU Cymru believes that the current views of Welsh Government on Pillar 1 payments are in line with the farming industry the Union has concerns over the Government's position with regards to Rural Development support.
Ed Bailey said, "We fully support the views of both the Welsh and UK Governments in trying to secure a fairer allocation of EU Rural Development funds but we do not support the position of our Governments in requesting for flexibility to be given to member states or regions to move additional funds from Pillar 1 to Pillar 2. This will create distortion and questions the commonality of a Common Agricultural Policy."
"Wales' average Single Farm Payment is already well below the EU average, UK Government negotiators are requesting that the UK be given the flexibility to move up to 20 per cent of Pillar 1 funds into Pillar 2 on top of the 10 per cent of the Pillar 1 budget already proposed to move to Pillar 2 under the current proposals, if this is agreed and our Government uses this approach there is no doubt that our competitiveness would be compromised."
Ed Bailey ended, "Whilst the commission proposals explicitly allow for LFA (Less Favoured Area) a support to be provided under Pillar 2 of the CAP we continue to question why this Government, almost alone within Europe has made the decision not to continue to provide compensatory allowance to offset the effects of farming in areas of permanent handicap, we hope that under the next Rural Development Plan for Wales this decision will be re-considered."
Comments
No comments posted yet. Be the first to post a comment