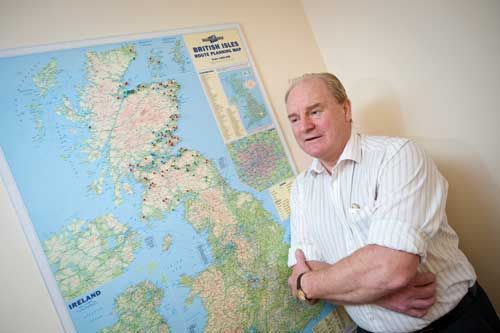 John Retson
John Retson, chairman of the British Free Range Egg Producers' Association (BFREPA), has called for an increase in the prices paid to egg producers following reports that some major retailers have been hit by supply shortages.
Last year John wrote to leading supermarkets warning of possible future egg shortages unless steps were taken to prevent egg producers from being forced out of business. A combination of low prices and high feed costs has resulted in many producers suffering heavy losses. John warned of possible supply problems ahead, and his warning now seems to have been borne out.
In a new letter to the supermarkets, he says, "I am reliably informed that last week some retail egg orders could not be fulfilled due to egg shortages and I know this is caused by colony bird numbers dropping significantly since 1/1/12, coupled with the continuing departure of free range egg producers from our industry.
"Unless the price for eggs paid to free range egg farmers increases immediately and significantly, it is a sad fact that British consumers will go short of British free range eggs on retail shelves."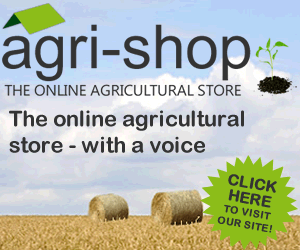 Last year John provided the supermarkets with the results of a survey conducted by BFREPA, which indicated that 12 per cent of the UK free range flock could disappear because of the financial losses being suffered by egg producers. He warned that 1.7 million free range birds could be lost because of producers ending production.
He has now told supermarkets that the problem remains the same. He says in his latest letter, "I am sorry to report that the situation has not improved at all for free range egg producers, who continue to suffer low prices for their eggs and increasing input costs. Feed prices are on the rise again and, with many existing free range producers now at the end of their ability to beg or borrow the resources to continue in production, the predictions informed by our member survey are indeed coming true."
The most up-to-date figures from Defra suggest that the egg market may well be tightening following a period of oversupply. According to the packing station statistics, the total number of eggs packed in 2011 was 26,921,000 cases - slightly down on the figure of 27,067,000 in 2010.
Chick placement figures are also falling. In November the figure was down two per cent and in December there was a 28 per cent fall. The 12-month moving total for chick placements fell from 33 million in November to 32.2 million in December. At the beginning of 2011 the 12-month moving total stood at 35.1 million.
There was also a large decrease in the number of layer eggs set by UK hatcheries in December. The figure was down from 8.3 million in December 2010 to 5.7 million in December 2011 - a fall of 31 per cent. The 12-month moving total was down to 91.6 million in December from 94.2 million in November.
The latest trade data shows that during the period Jan-Nov 2011 the UK imported 3.3 million cases of shell eggs, a fall of 16 per cent on the same period last year. Exports of shell eggs for the same period totalled 546 thousand cases, which was a five per cent increase on the same period in 2010.
UK imports of egg products for the period Jan-Nov 2011 stood at 2.6 million cases - a six per cent fall on the same period the previous year. Exports of egg products for the period Jan-Nov 2011 totalled 117 thousand cases, which represents a one per cent increase on exports during the same period of 2010.
The egg market may well tighten still further as the introduction of the European Union ban on conventional cages begins to take hold, and seasonal effects are expected to impact still further on supplies. The supermarket chain Sainsbury's has been predicting record sales of eggs in the run-up to pancake day. The company said it expected to sell an extra 7.2 million eggs leading up to Shrove Tuesday. It said it would sell more than 61 million eggs in the days up to pancake day - and Sainsbury's is a supermarket that is committed to cage-free in both shell eggs and in its own label products.
John Retson has told the supermarkets that there is now clear evidence that the sustainability of the United Kingdom's high welfare free range production is in jeopardy, and he has appealed to retailers to help protect British egg supplies.
Comments
No comments posted yet. Be the first to post a comment