Making agriculture an attractive alternative for younger talent was identified as a priority at a food and farming industry forum hosted by Lloyds TSB and its ambassador Adam Henson.
Speaking at the event last week at Cotswold Farm Park, Mr Henson - who manages a 1,600 acre mixed farming operation with his business partner - stressed the importance of ensuring agriculture was seen as a long term career opportunity for the brightest and most ambitious young people.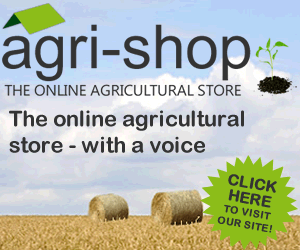 "Modern farming requires a range of skills, including business and personnel management as well as strong technical abilities, and as such has the potential to be a very stimulating and rewarding environment in which to work and develop. 
"There are signs that farming is being seen in a more positive light, with the agricultural colleges full and the food security issue reinforcing the importance of the sector, but as an industry it is vital that we work harder to recruit the best young people, train them well, and retain them for the long term." 
During the day delegates from across the food and farming sector - including representatives from the retailing and processing sectors - saw examples of high technology applications being used in arable and livestock enterprises on the farm. Technologies such as precision application of fertilisers and electronic tagging in sheep were all adding efficiencies and improving the productivity of the business, but were reliant on skilled labour to gain maximum benefit. 
Lloyds TSB's Agriculture Policy Director Alick Jones pointed to the concept of joint finance of new entrants as a means of ensuring the best qualified individuals gained an opportunity in farming. 
"We are exploring the feasibility of a scheme whereby a new entrant works for a major business in the supply chain for a period of, say, two to five years, receiving a structured training programme to develop a broad base of business skills," explains Mr Jones.  
"During this period they are expected to build their own cash reserve that can then be used as a deposit to underpin bank support in starting their farm business. This combination of a financial stake, a strong CV and a robust business plan will increase the new entrant's chances of success."
Comments
No comments posted yet. Be the first to post a comment