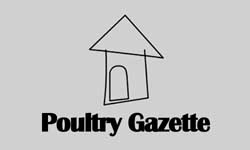 Recent reports of avian flu in the USA have prompted this question from a number of members. The short answer is to use these warnings as an opportunity to review your farm biosecurity procedures, but not to panic.
Avian flu, more correctly known as avian influenza or fowl plague, is, like its human counterpart, a highly contagious virus capable of causing severe disruption to the 'at risk' population.
Together with the other major virus disease of poultry, Newcastle disease (fowl pest), they represent the two diseases that Government, through DEFRA, are most interested in. Interestingly, there have just this week also been some reports of a suspected Newcastle disease outbreak in Australia, which is obviously causing the Australian authorities some concern.
Avian influenza and Newcastle disease are the so called 'notifiable' poultry diseases which, if you suspect may be on your farm, you must by law notify DEFRA of your suspicions. Government then has the legal responsibility to control these diseases through monitoring, movement restrictions and slaughter of affected flocks. Fortunately, although these diseases are potentially devastating for our industry, they are rare in the UK. The Italians in 2000 and now the poultry companies of the Eastern seaboard of the USA have been less fortunate. 14 million birds were lost during the Italian epidemic and, to date, some 3 million birds have been destroyed in Virginia, USA.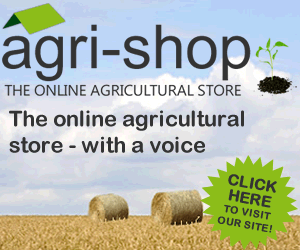 The signs of avian flu may simply be a pile of dead birds. Less severe outbreaks show as a very quiet flock with upper respiratory problems of runny eyes, swollen sinuses or dark heads. Obviously other milder conditions such as IB, TRT or Mycoplasma can cause similar respiratory signs. There is always going to be some confusion but it is usually the severity of the signs and degree of the sickness in the birds that should make you suspect something more sinister. Therefore, the take home message is not to hesitate to discuss any disease problems in your flocks with your veterinary surgeon at the earliest opportunity.
For you, as producers, then, the main points to think of are:
Constant monitoring of the health of your birds to detect problems early. Look at mortality, abnormal clinical signs, changes in feed or water consumption, egg production or egg quality effects.
Prompt reporting to your vet of any problems arising.
Operate the highest possible standards of biosecurity and disease prevention on your farms. The most important aspects with respect to avian influenza are: the exclusion of wild birds from houses; the effective use of boots and foot dips; and cleaning up of all feed spillages under feed bins to discourage wild birds.
The last outbreak of avian influenza in the UK was in 1991. Therefore, this remains a rare disease for us but there again that is what we said about Foot and Mouth disease! So we, as an industry have (together with Government) a responsibility to maintain high standards of biosecurity and disease prevention on our farms and to always be vigilant. But as they say on Crimewatch...don't have nightmares!
Comments
No comments posted yet. Be the first to post a comment