An award-winning farm B&B in the heart of Northumberland is set to expand with help from Defra's Rural Enterprise Scheme (RES).
Tosson Tower Farm Holidays, run by farmers Ann and John Foggin already boasts a range of holiday accommodation with ensuite rooms offering B&B in the farmhouse, which has a 5 Diamonds Gold Award, as well as self-catering accommodation in five cottages.
Now the couple plan to install a new garden room to extend the dining area in the farmhouse and will be adding two more ensuite bedrooms in a mill conversion allowing them to welcome additional guests to the B&B, a past winner of Alnwick District Council's Lion Heart Award for Hospitality.
Mrs Foggin explained: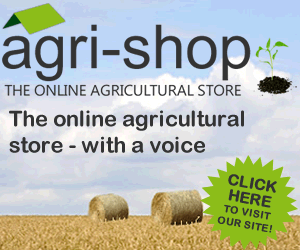 "Tosson Tower Farm is a working sheep farm. We have around 340 acres with a breeding flock of 800 Suffolk cross ewes with Texal lambs.
When people ask what sort of farm we have, John often jokes that we farm sheep and tourists.
"The farm lies in the hamlet of Great Tosson, near Rothbury at the foot of the Simonside hills and our guests can enjoy spectacular views of the Coquet Valley and Cheviot Hills. John's grandfather first moved here in the 1930s when it was rented from the Lord Armstrong Estate.
"His father bought the farm in 1959 and our son James, 26, is hoping to continue the family farming tradition while our daughter Charlotte, 29, is a Whitbread Beefeater manager and Laura, 19, is hoping to go to university to train as a nurse this year.
"It's an ideal base from which to explore Northumberland's varied landscape and its many tourist attractions and many of our guests enjoy learning more about the farm and how we work.
"The RES grant has been a big help, allowing us to realise our expansion plans, which will effectively double the number of B&B guests we can cater for and the larger dining area will offer our cottage guests the opportunity of joining us for a full English breakfast as well if they wish.
"The Defra grant process really makes you look closely at the costs involved and you realise just how much detail is required so they can determine what percentage of grant is needed. By drawing up a business plan we could see how viable the project was, but we would not have been able to proceed without the grant support."
Mrs Foggin added:
"When I first started with the B&B 30 years ago most of our guests just turned up at the door directed from the main road by hand-made signs, which would be absolutely no good now. Good advertising, on the internet as well as in brochures, is very important.
"I am very pleased to have been photographed and featured on the back cover of this year's national Farm Stay brochure and with an ad inside as well, I'm hoping we get a lot of new business.
"I bought a computer five years ago and didn't even know how to turn it on when it was first installed. But I've just had our website updated and we find we get more and more inquiries this way for both the B&B and the cottages."
Martin Price, an adviser at the Rural Development Service in the North East, said:
"Many farmers have already reaped the rewards of diversification, with new and innovative ideas to help ensure a thriving and sustainable future for their farm businesses and the rural area in which they lie.
"B&Bs have proved a popular option, offering a valuable service to the growing number of visitors to the region, keen to explore and enjoy our countryside and the many attractions the North East has to offer. The benefits to the rural economy can also be significant, with a boost to farm incomes and potentially to the wider rural economy, where hosts use local produce in their meals.
"In the North East we've been able to support 93 projects linked to tourism, created almost 400 more beds for visitors, which have helped safeguard more than 130 jobs and create around 100 new jobs.
"Tosson Tower Farm is already popular with many visitors and we're delighted to be able to support its expansion."
To find out more about Tosson Tower Farm Holidays log onto the website at www.tossontowerfarm.com
Social and economic funding under the next rural development programme in England will be simplified and better targeted to the needs of rural people and businesses. To achieve this the Rural Enterprise Scheme will not be rolled forward into the next rural development programme.
Friday, 30 June 2006 will be the last date on which new applications may be accepted under this scheme, and also the Processing and Marketing Grant, the Vocational Training Scheme and the Energy Crops
(SRC) Producer Group Scheme.
Customers who are currently in the process of developing a proposal for a business or community project with a view to seeking a grant from one of these schemes are strongly recommended to discuss their proposal with a representative from their local RDS office.
This deadline does not apply to Objective 1 and LEADER+ funding; neither does it apply to Environmental Stewardship, the Energy Crops Scheme Establishment Grants, the Hill Farm Allowance, or the English Woodland Grant Scheme.
Comments
No comments posted yet. Be the first to post a comment