BCPC has issued a comprehensive response to Defra's recent Consultation on the implementation of EU pesticides legislation, highlighting some 40 key points and focussing in particular on risk assessment, water protection, research and education.
Completely opposing the introduction of a pesticide reduction target, BCPC feels that pesticide policy in the UK should continue to focus on limiting pesticide use to the minimum necessary to provide effective control and reduce identified risks to human health or the environment. Some EU Members States having already set arbitrary pesticide reduction targets, but BCPC has consistently argued against such an illogical and unscientific approach. It asserts that it is the method, timing and frequency of application that are the key determinants of risk, rather than the amounts of product or active ingredients used.
In this context, BCPC is not in favour of prohibiting the use of pesticides in public and conservation areas. With the appropriate risk assessments already built into the product approval process, it regards minimising use as being a far more cost-effective approach than looking to develop alternative control methods for weed, pests and disease control. Similarly, unless specified in the product's approval, it feels that signage – where the public has access to sprayed areas – is inappropriate and may even cause unnecessary alarm.
With regards to the proposals on water protection, BCPC favours building on existing measures developed under the Voluntary Initiative. It points out that this approach will require significant R&D and special attention will also need to be given to developing specific guidance for some amenity situations and improving labelling of relevant products.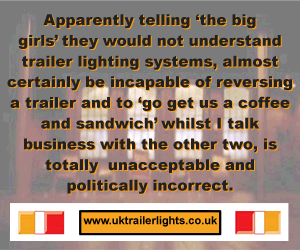 "We have referred to the need for R&D several times in our response and we believe that this is a crucial area which needs to be revitalized in the UK in the future," says Dr Colin Ruscoe, chairman of BCPC. "As well as providing advanced level training for practitioners, we need to deal with the current lack of good quality crop protection specialists, who are needed to undertake the necessary R&D so that UK pesticide policy can be implemented in the most effective way. This is a critical requirement if we are to deliver sustainable increases in food production in the face of both demand and the reducing armoury of crop protection products resulting from EU legislation."
Notes
A copy of the Consultation document, including Consultation Stage Impact Assessments on the Sustainable Use Directive and the Plant Protection Products Regulations can be accessed at:
http://www.defra.gov.uk/corporate/consult/pesticides/index.htm
A copy of BCPC's full response to the consultation on the implementation of EU pesticides legislation can be found on the BCPC website: www.bcpc.org/opinions
Comments
No comments posted yet. Be the first to post a comment