Badger vaccination can cut TB by half says research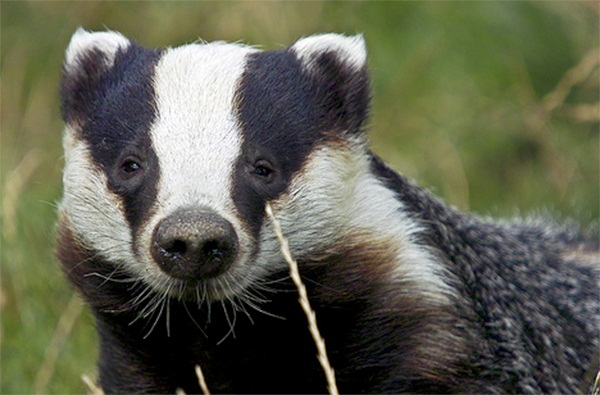 New government-backed research has revealed that vaccinating badgers can reduce the level of TB within an infected colony by 54%.

The results, which are from a four year study by the Food and Environment Research Agency (FERA), conflict the view that culling badgers is the only method to stop the disease.

"This report must be the final nail in the coffin of the plan to cull badgers" said Philip Mansbridge, CEO of wildlife charity Care for the Wild.

"Pro-cull supporters claim that the disease can only be stopped if the so-called reservoir of disease within wildlife is reduced – this study shows that vaccination can achieve this."

The government announced plans to halt the badger cull in Somerset and Gloucestershire in October amid growing public pressure.

The National Farmers' Union (NFU) wrote to the Environment Secretary Owen Paterson to request the pilot cull to resume in 2013.

Campaigning charities and associations like Stop the Cull/Team Badger have been pushing the UK government to follow the Welsh which begun a five year vaccination program of badgers.

They have also called on Government to implement a vaccination programme for badgers and cows along with increased levels of testing, improved farm biosecurity and the introduction of stricter controls on the movement of cattle rather than culling 70% of the badger population, the vast majority of which are disease free.

The report also shows that unvaccinated young badgers within the same social group as the vaccinated adults showed a reduction in risk to tb of nearly 80% - showing that vaccination has a knock-on positive effect within the set.

"When the coalition government came to power, there were six proposed projects to investigate badger vaccination" said Mansbridge.

"They cut the number down to just one – but alone, this report has knocked their cull policy onto its backside."

"It just proves what we have been saying all along – if you give a humane alternative the same time and attention as you give a policy of slaughter, then you will find a way to beat this disease which everyone can be happy with."

But farming groups claim that a vaccine to help control TB in the future 'remains many years away'.

Unions such as the NFU have admitted a vaccine should be part of a package of measures to help control the disease but said that measure alone would not be enough to combat it.

"We need a package of measures to tackle TB and yes, cattle vaccine must be one of them. But as Defra's chief vet Nigel Gibbens said cattle vaccine, and the tests and regulations needed to put it in place across Europe, 'may take years'. In the meantime, the spread of TB is doubling every nine years" said NFU President Peter Kendall.

Download


No comments posted yet. Be the first to post a comment
Display name

Please enter your name

Email
(optional)
Comment

Please enter your comment

Post Comment


Your comment submitted successfully.Please wait for admin approval.

Some error on your process.Please try one more time.
Trending Now
Viewed
Discussed