08-06-2006 00:00 AM
| News
The NFU is calling on the Government to introduce a targeted cull of diseased badgers at the earliest opportunity as a clear signal of its determination to bring bovine TB under control.
NFU Deputy President, Meurig Raymond, said today that Defra's response to the badger culling consultation was overdue, and that unrest was growing among farmers in the main TB areas at what was seen as a deeply one-sided approach to tackling TB.
"Farmers are taking the pain of pre-movement testing and reduced compensation. But patience is wearing thin. If we are ever going to get on top of TB, we have to tackle all aspects of the problem, and that means the Government grasping the nettle of wildlife controls, and doing it sooner rather than later."
Mr Raymond said that the NFU would be prepared to assist in any cull, which should be targeted as closely as possible at badger groups known to be infected and to be responsible for passing disease to cattle. However, the precise details of any cull, and operational leadership, should be a matter for the State Veterinary Service, as only they have the necessary information and expertise.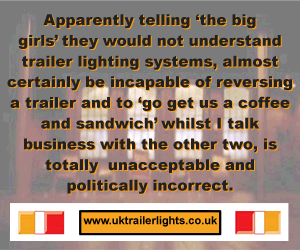 In the meantime, the NFU will maintain its campaign for a change in the cattle valuation arrangements. The NFU will continue to lobby for the implementation of an appeals mechanism, and seek a system that properly takes account of the value of the productive herd, for which comparatively there is little data reported.
Mr. Raymond said that the NFU would be seeking an urgent meeting with Defra Ministers to discuss the situation.
"They have made great play of wanting a partnership approach to tackling disease problems, and we stand ready to play our part. But if we are to make any worthwhile inroads into the reservoir of disease in wildlife populations this year, then decisions have to be taken sooner rather than later, both on the principle of a cull, and on the operational details."
Comments
No comments posted yet. Be the first to post a comment