Charlie Stephenson, a council member of the British Free Range Egg Producers' Association (BFREPA), has said the Government's target date for banning beak trimming cannot be met.
Charlie, who sits on the Beak Trimming Action Group (BTAG), was asked about progress on beak trimming during a meeting of BFREPA members at Wetherby in Yorkshire. The ban was originally due to come into force at the beginning of last year but was put off by the Government on the advice of the Farm Animal Welfare Council (FAWC). However, Agriculture Minister Jim Paice said the position would be reviewed again in 2015 with the aim of the ban being introduced in 2016.
Charlie Stephenson told BFREPA members he did not think the target was possible. "It's unachievable," said Charlie, who said his view was shared by others on BTAG. "There is even some support from welfare people," said Charlie. "It is not realistic," he said. "We don't want to beak trim but we do it for a reason."
FAWC recommended that the beak trimming should not go ahead as planned last year because of its concerns about feather pecking and cannibalism. It said that the ban should be deferred until it could be demonstrated reliably under commercial conditions that non-beak-trimmed laying hens could be managed without a greater risk to their welfare than that caused by beak trimming itself.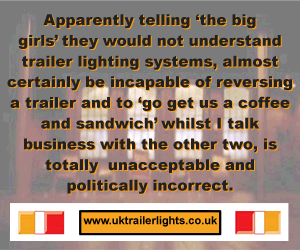 BTAG was established in 2002 and had been working towards implementation of the ban in 2011. The group is comprised of representatives from industry, welfare groups, veterinarians, academics and Government. Following the Government's decision to postpone the ban, BTAG has been set the new target date, and it is looking for ways in which the practice of beak trimming can be brought to an end without impacting on other animal welfare issues.
A ban on the use of beak trimming was originally due to come into force last year, Agriculture Minister Jim Paice has set 2016
Comments
No comments posted yet. Be the first to post a comment