11-04-2007 00:00 AM
| News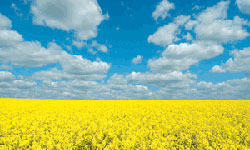 Following the successful one-day event last October, this
year sees the Biodiesel Expo (www.biodiesel-expo.co.uk)
expand into a much larger two-day event with double the number
of visitors and triple the number of exhibitors as well as an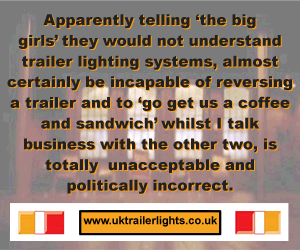 enhanced conference agenda.
Biodiesel Expo 2007 will take place at the Newark Showground
in Nottinghamshire on 17th and 18th October. This year's event
is to be broader in scope and encompass other Biofuels for the
first time.
This year the Government will feature on the speaker line-up
to discuss the latest news on biodiesel issues as well as
clarifying what has been put into legislation following the
RFTO white paper in March.
The biodiesel market is one of the fastest growing markets in
Europe today. With over 100 exhibitors from both the UK and
overseas the Biodiesel Expo has become the national showcase
for all aspects of biodiesel production and usage.
A record number of exhibitors have already been confirmed for
the Biodiesel Expo 2007 and these cover a variety of biodiesel
related services and products including:
Biodiesel reactor manufacturers, seed press manufacturers,
franchise providers, filtration systems, Pumps, tanks,
chemicals, consulting services, laboratory testing and many
more.
The Expo gives visitors the opportunity to learn about the
latest developments in biodiesel production as well as the
economic and environmental benefits of using biodiesel. It
offers the ideal opportunity to network, meet new and
existing suppliers and learn more about other biofuels.
Biodiesel Expo is organised by Biofuels Media Ltd
(www.biofuelsmedia.com), a company established to bring
together the biofuel markets.
As well as the enhanced conference agenda, the organisers
have also scheduled a networking dinner on October 17th.
Entry to Biodiesel Expo 2007 is free if visitors pre-register
by October 5th. After this date entry will be charged at £50.
For more information on exhibiting or visiting the event as well as obtaining tickets contact the organiser's website at www.biodiesel-expo.co.uk
Comments
No comments posted yet. Be the first to post a comment