Merial Animal Health is encouraging farmers to continue to be vigilant and vaccinate their animals against bluetongue, in spite of the fact that there have been no recent cases of the disease.
Merial's Technical Manager Brian Rice said: "The need for vigilance remains paramount. It makes sense to ensure that we preserve the current status, and protect the considerable investment of time and money which has gone in to achieving it.
"Housing is an ideal time to vaccinate against bluetongue, and Merial's BTVPUR AlSap 8 can be used throughout pregnancy with cattle and sheep."
Merial Animal Health is one of the leading companies producing bluetongue vaccine for the UK market, and millions of doses of its BTVPUR AlSap 8, which provides immunity against serotype 8, have been successfully and safely used across the UK and mainland Europe.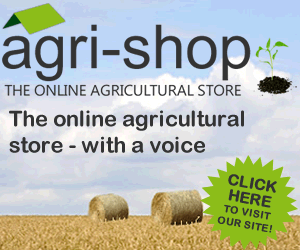 The company has recently received positive opinions from the Committee for Medical Products for Veterinary Use (CVMP) for two of its new vaccines against bluetongue serotypes. Positive opinions recommending the granting of a marketing authorisation were received for BTVPUR AlSap 1, which contains the inactivated bluetongue virus serotype 1, and also for BTVPUR AlSap 1-8, which contains antigens for both serotypes 1 and 8. The vaccines are indicated for use in cattle and sheep.
Brian Rice said: "To date serotype 1 has not been found in the UK, although it is prevalent in other parts of Europe. The spread of bluetongue has been unpredictable, and these additional vaccines will give us a future 'insurance policy' for Europe. At the present time the UK is in a protection zone for BTV serotype 8 alone, and, therefore, this is the only vaccination permitted.
In recommending the authorisation, the CVMP said: "...there is a remaining epidemiological risk from Bluetongue serotype 1 (BTV1) for European sheep and cattle populations, in view of recent and previous outbreaks of BTV1 in Europe that constitute an objective need to have authorised products available for use in the coming months."
"... consequently any delay should be avoided where possible in making available safe and effective vaccines that have been demonstrated to be in compliance with the CVMP guideline on Minimum Data Requirements for an Authorisation Under Exceptional Circumstances for Vaccines for Emergency Use Against Bluetongue (EMEA/CVMP/IWP/220193/2008)."
Comments
No comments posted yet. Be the first to post a comment