Jeremy Lewis, former head of agriculture at accountants Grant Thornton, has been elected new Chairman of the NIAB Board. He succeeds Tony Pexton, who has chaired the NIAB Board for the past eight years and stands down after 11 years on the Board.
Richard MacDonald, former NFU Director-General and chair of Defra's Better Regulation Task Force, has been elected Vice-Chairman of the NIAB Board.
Nigel Davies, Robert Harle and Jim Godfrey have also been appointed to the NIAB Board, bringing additional expertise in cereal processing, farming and agricultural research. Former TAG Chairman Geoff Elliot is standing down from the NIAB Board.
Announcing the changes NIAB chief executive Tina Barsby said: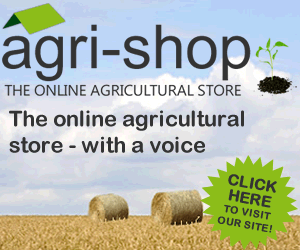 "Over the past decade, NIAB has strengthened its position as a progressive, independent research organisation, spanning the crop production pipeline from basic plant genetics to applied agronomy research. We are extremely grateful to Tony Pexton, who has overseen this period of major strategic development for NIAB."
"Combining NIAB and TAG within a single organisation is already delivering on the vision of a national, independent centre for crop research, trialling and knowledge transfer. Thanks are also due to Geoff Elliot for his role as TAG Chairman in building a successful alliance between NIAB's core scientific skills and TAG's agronomy and knowledge transfer expertise.
"Today, NIAB is uniquely positioned to deliver practical benefits to farmers and the food chain, at a time of renewed interest in productive, sustainable agriculture. I look forward to working with the new NIAB Chairman and Directors to help strengthen the connection between the science-base and practical agriculture to support improved crop production," said Dr Barsby.
Comments
No comments posted yet. Be the first to post a comment