Britain's honeybees are disappearing at an "alarming" rate, yet the government is taking "little interest" in the problem, a group of MPs has said.
The Public Accounts Committee (PAC) says bees, vital for pollinating crops, are worth £200m a year to the economy.
It wants Defra to spend more money on research into bee health and make registration compulsory for beekeepers.
Environment Secretary Hilary Benn said £10m had been earmarked to analyse the decline of pollinators, including bees.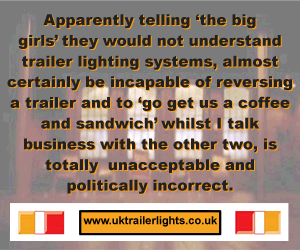 But the PAC wants the government to ring-fence that money for honeybees alone and not allow it to be diluted by looking at other pollinating insects.
'Colonies lost'
The government says bee numbers have fallen by up to 15% in the last two years, in part because agricultural changes have reduced the availability of the wildflowers they depend on for food.
Disease, climate change and pesticide use have also been blamed for the decline.
Honeybees and other pollinators are absolutely vital to producing our food
Environment Secretary Hilary Benn
Chairman of the PAC, Edward Leigh said: "Honeybees are dying and colonies are being lost at an alarming rate."
Given their value to the economy, he said it was "difficult to understand why Defra has taken so little interest in the problem up to now".
Registration is currently voluntary for beekeepers, but the PAC says making it compulsory would allow Defra to deliver advice on bee husbandry to far more people.
Mr Benn said: "Honeybees and other pollinators are absolutely vital to producing our food.
"Defra is providing financial backing for a £10m research initiative into pollinator decline, including honey bees, with decisions on projects to be made in the coming months."
The British Beekeepers Association has backed the PAC's call for research spending to be ring-fenced.
Comments
22-06-2010 11:45 AM
| Posted by Anonymous
It's not rocket science, bees have needs which we have ridden roughshod over -
like us they need a varied diet for health, we gave them monoculture.
like us they fall ill if poisoned with a chemical coctail
like us they need a secure place to call home, somewhere we can get too know intimately, we move them where it is convenient for us.
I have no shortage of bees in my garden, because I cater for their needs. I don't dig so also get ground nesting bees, I let wild flowers like mallow and foxgloves flower in odd corners of the garden.Planting is mixed, herbs, fruit tres cane fruit fruit bushes,and veg I let these flower and re-seed. I ensure there are sources of early and late pollen. The result is plenty of pollinators
of all kinds and a population of bee flies which only thrive where there are plenty of bees, also hornets too, sometimes hornets fly into the house, I catch and release them to the wild, healthy bees are quite capable of dealing with hornets. It is common sense, why spend 10 million we already know why - we want our cake and eat it too, we can't carry on as we are and still hasve bees, we are the ones who have a problem get real and work WITH NATURE. I don't use chremicals,or dig, fertility improves yearly, nature strikes a balance.