The Poultry Fair celebrates its 40th anniversary this year but mud, marquees and free packed lunches for 5,000 are abiding memories of the early poultry fairs at Stoke Mandeville, on feed compounder BOCM's demonstration farm.
The annual series began in 1965 as a farm open day to consolidate interest in this developing industry - especially the latest systems and management, such as laying cages, intensive broiler and turkey housing. The open day soon became a fair and the single day became two.
So successful was this cheap and cheerful event held in May each year that 10 years later the established International Poultry Show at Olympia, London, called it a day after being put on 28 times from 1947. The high costs of a show in the capital could no longer compete with Stoke Mandeville, but both have played important roles in the development of the industry.
Both set new trends - the IPS was the first international poultry show to be launched in Europe after World War II and the Poultry Fair was the first specialized national trade show for the industrializing poultry sector. Its current title of British Pig & Poultry Fair was created by the merger with the Pig Fair 11 events back. This was made possible by the two shows already being staged at Stoneleigh since the Royal Agricultural Society of England had taken over the Poultry Fair from BOCM in 1983.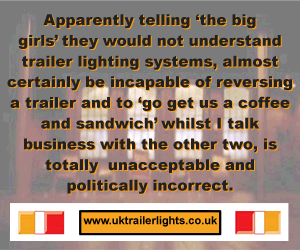 The event had become a national possession and the exhibits too sophisticated to stage in a muddy field. The mud became a good-natured joke and the best selling product was often wellies but the Fair needed a permanent showground.
So the growing range of permanent buildings at Stoneleigh Park became its base and two specialist exhibition buildings now house the Fair with outside exhibitors having the luxury of permanent roadways and acres of concrete.
Few exhibitors have survived the 40 years but many new ones have come in with the innovations that have brought more automation and precision to production and processing. The first three years saw exhibitor numbers rise quickly from 50 to 100 and then 120 with 22 of these early exhibitors having survived.
The expectation for this year's British Pig & Poultry Fair on 12-13 May is for over 300 trade and technical exhibits and more than 10,000 visitors.
Comments
No comments posted yet. Be the first to post a comment