BFREPA is to help fund trials on free range farms to persuade the RSPCA to support Lion's decision to increase external stocking densities.
It is now nine months since BEIC Lion code subscribers voted to amend the code to enable external stocking densities to be increased from 1,000 to 2,000 birds per hectare. The amended code came into effect in January and some producers not involved with Freedom Food are already implementing expansion plans. But, even though the increased stocking densities are below the maximum of 2,500 allowed under the EU egg marketing regulations, Freedom Food and the RSPCA have said they need to see evidence that there will be no detrimental effect on animal welfare before giving their blessing.
Scientists at Bristol University will now gather information from trials taking place on three Noble Foods farms, and BREPA has agreed to share the cost with Noble in order to provide the RSPCA with the evidence it is demanding. BFREPA chairman Tom Vesey said it was vital to move the issue along quickly. "We need to get this done as soon as possible. Speed is of the essence because it takes 18 months from deciding you want a new shed to getting the birds in. We haven't much time left because we are rapidly approaching 2012."
The scientists from Bristol University were already involved in an RSPCA study on range use and have agreed to study the implications of increased stocking densities as part of their existing work. Although the Bristol team is only just beginning the work, Noble is hopeful that the RSPCA will be able to reach a relatively speedy conclusion. "We don't want to wait for everything to completed before a decision is made," said Noble technical director Andrew Joret. "These flocks were set up quite a while ago. They were set up last summer but it has taken us a while to get them included in the Bristol survey work."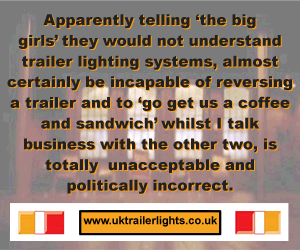 The three farms being used in the trials will provide the scientists with information on a variety of unit sizes and types. One is a static unit with 12,000 birds, a second is a static 6,000-bird unit and the third is a 3,000-bird mobile unit. "We have got different housing types and different ages as well. They can follow them through. They will be looking at some old flocks and some young flocks. We have been running at this level now on these particular units for nearly a year, although Bristol have only just started their performance monitoring.
"It is very early days for them. We have only just formally got them in on their assessment. I don't know whether they have actually been out to the farms yet for their first measurements. The main thing is the farms have been running for nearly a year at 2,000. It is not something that has just started. An old flock that is on one of those farms has been running at that all the way through, so they can do an assessment now," said Andrew.
In charge of the team from Bristol University is Chris Sherwin, who has already spent just over a year working on the range use study for the RSPCA. He explained to the Ranger how the existing study had been working and how the new trials would fit in to their existing work.
"During the first visit we ask for a very detailed questionnaire, which characterises the environment the birds are given – aspects of husbandry, health maintenance and so on," said Chris. He said the aim of the original study was to find out why in some flocks more hens went out than in others. "In some flocks you see nearly 100 per cent out; other flocks you know that a good body of the hens never leave the house. We are trying to find out why that is the case."
He said they looked at environmental and climatic conditions and asked producers to complete feedback sheets. Producers were asked to note three times each day approximately how many hens were out. This information was used alongside the scientists' own observations made during visits to the farms to assess whether birds in a particular flock were good rangers or not. The information could then be studied alongside details about the birds' environment, genetics and history. The scientists could determine which factors were most likely to promote good ranging.
Chris said the same procedure would be used on the new farms added to the study – the Noble farms stocked at 2,000 birds per hectare - so that comparisons could be drawn between stocking at 2,000 and 1,000 birds per hectare.
"To be honest when I look out and see a scattering of hens I think you could have quite a few more on here quite easily. I sort of favour what the producers are suggesting, but I would hate to be suggesting that without some sort of back-up and that is what this is all about," said Chris.
Andrew Joret said the trials were intended to provide the RSPCA with the information it needed so that it could make the "right decision." He said he was convinced there would be no adverse effect on the birds. "It doesn't make any difference because all you are really doing is fencing off the outer areas where the birds rarely go anyway."
The RSPCA is looking at measures like further range enrichment as part of any agreement it may reach on increased stocking densities. It has also raised the issue of giving greater attention to the areas immediately outside the pop holes. Andrew Joret said agreement to increase stocking densities could result in improved animal welfare if such measures were adopted. Tom Vesey said he would have no problem with range enhancement measures as long as they were practical.
Both of them said it was vital to increase stocking densities to meet the growing demand for free range eggs with which the industry would be faced over the next few years. "We see this as a means of unlocking land potential. I have a feeling that we could be talking about millions of birds here," said Andrew. "Most of us think that is what we are going to need over the next few years as the demand for free range eggs grows."
Comments
No comments posted yet. Be the first to post a comment