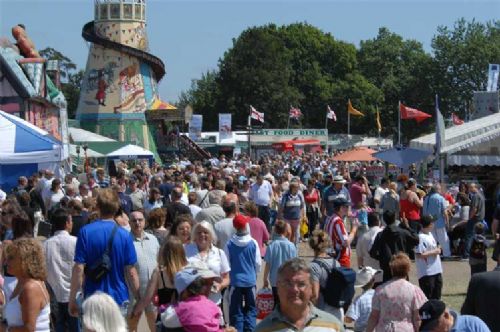 Businesses are seizing the opportunity to get their message over to more than 80,000 visitors at the 2012 Kent County Show.
Already several prominent Kent companies have come forward to take advantage of the high profile showcase, held at Detling Showground, near Maidstone, on July 13, 14 and 15.
Astute South East businesses use the show as a chance to highlight their offer to a valuable demographic and to create a dialogue with potential customers. The show regularly attracts 80,000 visitors, 46% ABC1, with an average age of 38 and 40% spending more than £100 during their visit.
There are six sponsorship classes – Amber, Bronze, Silver, Gold, Emerald and Diamond – all offering brand awareness, a chance to boost sales and to develop new business relationships.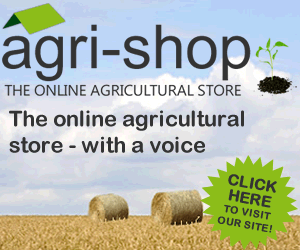 Among the well-known names already sponsoring classes are Jacksons Fencing, Brachers Solicitors, McCabe Ford Williams, Best Western Russell Hotel, Hadlow College, and Dobbies of Ashford and Gillingham.
Sponsors can make their mark in a variety of ways – for instance Barretts of Canterbury has donated a Land Rover Defender for use in the showjumping 4 x 4 jump and drive event.
Sponsorship packages range from £500 upwards offering a rising scale of marketing and corporate hospitality opportunities. Support for equine and livestock competitions includes trophy presentation, public address promotion during the event, programme advertising, banners, logos and web links. The Kent County Show website attracts an average of 140,000 visits and 424,773 page views annually.
The show also presents two great networking events: the President's Luncheon on Friday July 13 and the Chairman's Luncheon on Saturday July 14, with special guest Adam Henson from the BBC's Countryfile rural affairs TV programme.
Companies can sponsor signposting, demonstration areas, specific rings and events within the show. There are also hospitality opportunities and the chance to host stalls, demonstrations and tastings.
Other leading South East companies who have registered early support for the 2012 Kent County Show include Ace Communications, Osborne Refrigeration, Strawberry Fayre, Hobbs Parker, Philip Daubeny, PWW Ice Cream, Geerings, Reeves, B2B Events, Action for Children, Oakita Furniture and Cut Motoring Costs.
Roger Moore, Kent Showground's executive manager, said: "The Kent County Show is a proven and popular showcase for South East businesses to deliver their company messages to a large, countywide audience. Our team works closely with our sponsors through a wide choice of marketing and hospitality opportunities to deliver maximum value for their investment."
Comments
No comments posted yet. Be the first to post a comment