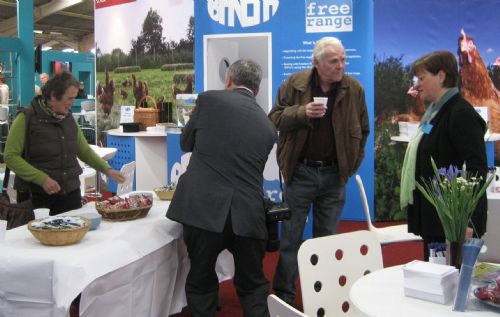 A new buy British initiative will be launched at this year's Pig and Poultry Fair later this month.
Producers, processors and suppliers will be encouraged to promote the best of British food and farming as part of an initiative to boost sales of home-grown pork, poultry and eggs. The egg industry has already been encouraging consumers, retailers, food manufacturers and foodservice companies to buy British to avoid the risk of buying potentially illegal battery eggs imported from overseas. Organisers of the Pig and Poultry Fair are now getting in on the act in order to support British pig and poultry farmers.
'Consumers have many misconceptions about pig and poultry production and a little information goes a long way to helping them make informed choices,' said Alice Bell, assistant director of RASE events. She said the initiative would help boost the profile of British producers who had been struggling in the face of rising input costs and poor prices.
Free range egg producers have suffered particularly badly through the combination of high costs and low prices, although a shortage of eggs has resulted in price increases in recent weeks. The British Egg Industry Council (BEIC) has been worried that potentially illegal egg imports from the continent could provide another body blow for beleaguered British producers.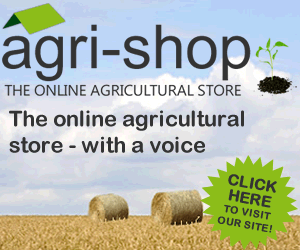 Although UK producers are fully compliant with the European Union ban on conventional laying cages, which came into force on January 1 this year, hens in many other EU states are still housed in illegal battery cages.
Thousands of people have signed up to a BEIC campaign on its legaleggs.com web site. BEIC chairman Andrew Parker said, 'There is now a huge amount of awareness and support for British egg producers and I expect the number of pledges to continue to rise.'
The initiative to be launched at the Pig and Poultry Fair will be called the Champion Pork and Poultry Initiative.
Producers will be urged to help tell the public why they should choose British by doing things like displaying banners, hosting farm visits and using social media. The aim is to tell consumers about the high-welfare, excellent quality produce British farmers have to offer, and about how British producers are working to protect the environment and make an important contribution to the British economy.
Alice Bell said, 'We have so much to tell about the way we are improving our environmental credentials to provide affordable, good quality food while protecting the British countryside. Everyone in the industry can take some simple steps to do their bit and help raise awareness of British pork and poultry. If everyone does a little we can achieve a lot.'
This year's Pig and Poultry Fair takes place on May 15 and 16 at Stoneleigh Park in Warwickshire. With more the 250 exhibitors taking part in the event, Alice Bell said that the fair would be bigger and better than ever before. She said, 'With some fantastic debates, workshops and speakers already lined up, this free fair really is the top event for UK pig, poultry and egg producers.'
Peter Thornton, the chief executive of Noble Foods, and John Reed, chairman of the British Poultry Council, will give their thoughts on the prospects for the poultry sector in 2012 in a session chaired by Kelly Watson, chief poultry advisor of the National Farmers' Union, and there will be workshops on renewable energy and reducing antimicrobial usage in poultry.
Complementing the launch of the buy British initiative, the headline debate will focus on foodservice and the opportunities for selling more British produced pork, chicken and eggs to the UK foodservice sector. Taking part in this debate will be Mark Staton, head of sales for Prime Meats, Brakes; Karen McQuade founder of the UK Foodhall and Andrew Saunders of Tulip UK Ltd. Chairing the debate will be NFU president Peter Kendall. In a separate workshop a number of producers, including David Brass of the Lakes Free Range Egg Company, will talk about how they have gone about supplying the foodservice sector.
There will be a session providing an insight into factors influencing raw material prices and another one offering a few tips on obtaining planning permission.
The fair is being sponsored by ABN, which is again running an innovation award in conjunction with the fair. ABN is offering a '1,000 cash prize for an idea for adding greater value to the British pig and poultry industry.
'The first ABN Innovation Award in 2010 was a great success, and we're looking forward to more fantastic innovations this year,' said Alice Bell. Ideas relating to any area of the food chain are eligible, from the supply of inputs and primary production, through transport and processing, regulation and feed assurance to retailing, product labeling and food preparation. As well as receiving a '1,000 cash prize, the winner and other selected finalists will have the opportunity to pitch their ideas to a panel of leading people from within the British farming and food industries.
Admission to the Pig and Poultry Fair is free, although visitors will be required to register either on the day or beforehand to gain entry. The event will be open from 9am until 5pm on May 15 and from 9am until 4pm on May 16.
Comments
No comments posted yet. Be the first to post a comment