Calls to scrap the biofuels element of the Renewable Energy Directive have been described as "staggeringly short shighted" by the National Farmers' Union today.
Policy makers for the European Union had planned to limit biofuels from food crops in response to rising prices of food.
"Many of the organisations calling for an end to biofuels fail to take into account the huge impact European transportation has on climate change" the NFU said.
"The European Commission must show strong leadership, with a clear focus on the long term benefits to European fuel security and the environment".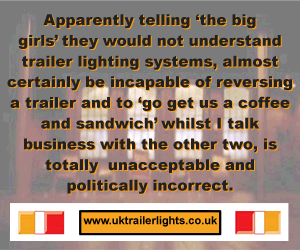 Organisations against food-based biofuels welcomed the limit proposed by the EU.
"As recent events in the US drought-stricken corn-belt show, a mandate to turn food into fuel can destabilise world food prices and worsen world hunger" said ActionAid's policy adviser Tim Rice.
"Crop based biofuels should have no part in EU or UK renewable energy policy."
NFU chief combinable crops adviser Guy Gagen said: "Incredibly, Oxfam and some green and development NGOs continue their involvement as interesting bedfellows with OPEC, oil and food multinationals and numerous climate change deniers by joining their chorus for an end to biofuel production.
"We have identified unexplained contradictions in many of these calls, especially when Europe imports around 84 per cent of its crude oil from abroad and the same NGOs demand an end to EU grain exports or drive direct land use change here while ignoring its indirect impact overseas. At a time when fossil fuel costs are high, the cost of increasing our dependency on fuel imports from OPEC and others by removing biofuel mandates would be both financially and environmentally damaging.
"Biofuels represent the only realistic means of reducing Europe's reliance on imported fuel and help address GHG emissions in the transport sector. The EC currently estimates that transport is responsible for about a quarter of the EU's GHG emissions, yet abandoning biofuel production would ensure that dependence on fossil oils continues long into the next decade.
"The biofuel industry has been helping address the needs of both food and fuel through long term market stability, flexibility of cropping patterns and bio-refining to produce quality, high protein animal feed, for which the European Union has a 20million tonne deficit each year.
"The leaked EC proposals, if implemented, could exacerbate the situation of high prices. Removing certainty from the market will send a signal to arable farmers to concentrate on reducing costs as they did in 2007."
Comments
No comments posted yet. Be the first to post a comment