A group of four ranches in Brazil recently became the first in the world to earn Rainforest Alliance certification for sustainable cattle production, The ranches, all belonging to the group Fazendas São Marcelo Ltda., have met a rigorous set of standards that promote the humane treatment of livestock, the conservation of natural resources and the rights and well-being of workers.
The standards were developed by the Sustainable Agriculture Network (SAN) in response to the vast destruction of rainforest that results from cattle farming, IMAFLORA -- the SAN representative in Brazil -- carried out the certification.
"Agricultural conversion for cattle production is the leading cause of deforestation in the Amazon," said Tensie Whelan, president of the Rainforest Alliance. "Fazendas São Marcelo's achievement sets a shining example to ranchers across Latin America, demonstrating that cattle, wildlife and the environment can coexist."
Located in the Mato Grosso state in western Brazil, the ranches cover a total area of 79,000 acres (32,000 hectares) including a 32,000-acre (13,000-hectare) reserve in the Amazon. This protected area helps to buffer natural forests and provide shelter and migratory habitat for wildlife. Altogether, about 60,000 cattle graze on the ranches' sustainably managed pastures.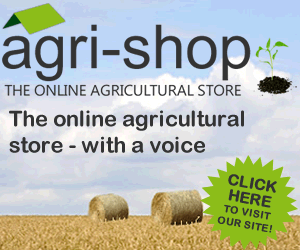 In addition to protecting wildlife habitat, the certified ranches ensure that the animals are well-treated and provided with tree-covered pastures, which shield them from high temperatures, wind and rain. On-farm medical treatment and vaccination stations help minimise stress on the animals. Further, because livestock are responsible for 18 per cent of the world's greenhouse gas emissions, Fazendas São Marcelo provides its herd with an easily digestible, natural diet to reduce methane emissions.
Fazendas Sao Marcelo's care extends to its workforce and their families. Since the majority of ranch workers are male, training is provided to worker wives on crafts and artisanal cooking, allowing opportunities for economic advancement. The most rural of the four certified farms provides a private school for 20 resident children, and the company supports the public schools near its other properties, subsidising teacher training to enhance education for the 10,000 schoolchildren in neighbouring communities.
According to Arnaldo Eijsink, CEO of Grupo JD -- which manages the enterprise -- the standards support the company's values and management approach, helping it add value to its products, stay ahead of trends, and attract buyers. Grupo JD also maintains Rainforest Alliance Certified vineyards.
"Fazendas São Marcelo's certification breaks a paradigm and shows that large-scale cattle production can be carried out in accordance with good pasture management, the humane treatment of animals, the conservation of natural resources and respect for workers and communities," said Luís Fernando Guedes Pinto, manager of agriculture certification at IMAFLORA, the SAN representative in Brazil who carried out the certification.
IMAFLORA is promoting the cattle certification programme in Brazil through its work with other local NGOs, including Amigos da Terra; with government agencies; and with international NGOs, including National Wildlife Federation.
Comments
No comments posted yet. Be the first to post a comment