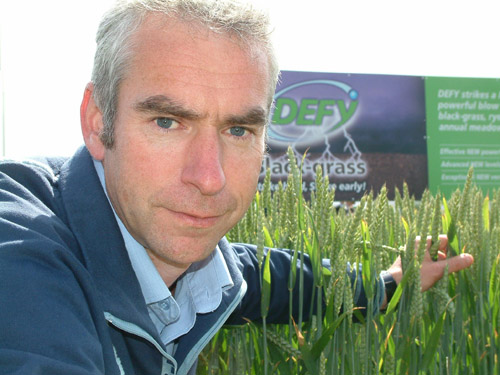 Rod Burke
'LOOKING forward to a buoyant era of arable farming.' That will be the major theme for Syngenta Crop Protection at this year's combined Cereals and Sprays and Sprayers Event (Heath Farm, Leadenham, Lincolnshire, 11 and 12 June). The stand will also provide a preview of a new range of user-friendly packaging to help improve the efficiency of sprayer filling, which the company is looking to launch.
"With an era of strong cereal prices predicted for the next few years, plus lots more yield potential to come from oilseed rape crops in future, Syngenta Crop Protection will be looking at new technical solutions we have developed, or which are under development, to help growers make the most of the opportunities ahead," explains Syngenta crop and portfolio manager, Rod Burke.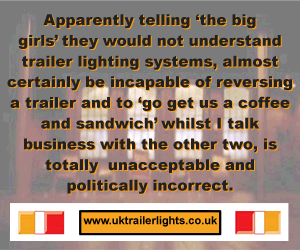 "At the same time, growers face a number of challenges. So we'll be looking to address these too – for example the need for efficiency with spraying operations as farmers cover more ground with limited staff, for which we will be previewing a new packaging range, plus alternative solutions to tough weed problems in cereals as a number of key herbicides are being withdrawn."
Looking in more detail at crop protection subjects to be covered on the combined Syngenta Crop Protection and Syngenta Seeds stand, Mr Burke says the stand will focus on a new oilseed rape plant growth regulator under development, plus strategies for using the strobilurin fungicide Amistar to improve the crop's green leaf retention to build oil content and yield.
Also covered on the stand will be strategic advice to help growers take advantage of the last opportunity they have to maximise wheat yields this season, using an ear spray of Amistar. "With better grain prices and rust risks, strobilurins have seen a new lease of life recently. So we're looking to help growers prolong green leaf area to make the most of grain price, by maximising grain-filing," he adds.
"Meanwhile, to help make the most of next season's cereals, we will be offering latest ideas for incorporating the herbicide Defy into autumn herbicide programmes in preparation for isoproturon and trifluralin herbicides facing withdrawal. For potato growers, the stand will also showcase the recently-launched potato blight fungicide Revus and new insecticide Actara," he points out.
Packaging preview
Finally, to help spearhead the introduction of a new packaging range from Syngenta, the stand will provide a preview of the company's newly developed 'S Pac' range.
Aimed at improving the efficiency of sprayer filling and container handling, the range features an easier to handle design, which removes the need for foil caps and provides a new easy-rinse liner. It also features a see-through, graduated stripe down the side of each pack to aid measuring and allow users to more easily check the contents of part-used packs.
Comments
No comments posted yet. Be the first to post a comment