21-03-2012 15:48 PM
| News
Welsh farmers will be extremely disappointed that the Chancellor ignored mounting pressure to cut fuel duty in his Budget and approved a 3.02 pence per litre increase that will take effect as planned on August 1.
"The biggest expense for farmers and anyone else living in rural areas is fuel costs so it is extremely disappointing that this Budget will do little to help businesses in our rural communities," said Farmers' Union of Wales business development director Emyr James.
"The Chancellor's decision to ignore widespread demands for a cut in fuel duty means that, according to Automobile Association figures, UK diesel prices remain the second highest in Europe and in Wales, at an average of 145.9p, they are the second highest in the UK.
"Fuel costs are unavoidable and are becoming more and more difficult to bear for those living and working in rural areas," Mr James added.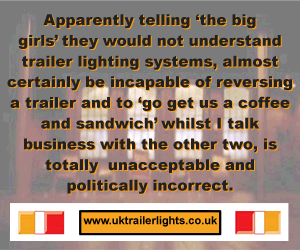 Another glaring omission in the Budget was its failure to announce any investment plans to boost rural broadband coverage.
"The Chancellor did announce up to '12 million to deliver ultra-fast broadband to Cardiff and an additional '50m for a second wave of 'super-connected' cities across the UK but he has failed to mention anything about improving broadband services in rural areas.
"Farmers are increasingly forced to use the internet for sending a variety of information such as VAT and income tax returns and registering cattle movements yet broadband services remain either non-existent or extremely slow in many parts of rural Wales," Mr James said.
Comments
No comments posted yet. Be the first to post a comment