A research report commissioned by Defra has concluded that the organic sector needs additional mechanisms to offer technical and marketing support to its producers to help develop the organic sector. The report further concluded that sharing of knowledge and collaboration should be more effectively utilised, including during transitional phases when producers are converting to organic production systems.
The research, which aimed to characterize the organic market in order to identify the factors that influence its function, was conducted mainly by consultation with producers, manufacturers and retailers through workshops, conversations and interviews and was led by Warwick HRI, University of Warwick in conjunction with organic specialists from ABACUS Associates and the Countryside and Community Research Institute (CCRI).
One of Defra's strategic aims is a healthy, resilient, productive and diverse natural environment and organic farming is one way of delivering environmental goods and services. Organic farming can provide real benefits for both the environment (particularly biodiversity) and in terms of socio-economic benefits to the rural economy. The aim of this project was to characterize the organic market by identifying the factors that influence its function, either positively or negatively. The project examined the organic market from the 'inside', by focusing on the producers, manufacturers and retailers of organic produce.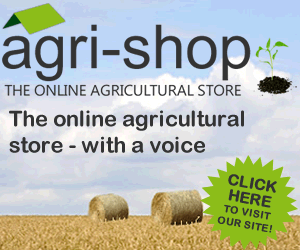 The project considered eight sectors, namely arable, dairy, distribution and retailing, food processing and manufacturing, horticulture, pork, poultry (meat and eggs), and red meat (beef and lamb). Generic supply chain linkage diagrams were developed for each sector. Examination of the markets revealed a number of common issues as well as those more specific to each sector.
Because the organic sector is relatively small it is inherently dynamic, but it is more prone to external shocks or influences, such as the recent recession. The successful businesses in the case studies were all innovators to some degree, and there was considerable evidence that co-operatives, or groups of producers, work successfully in the organic sector and have played a considerable strategic role in developing the organic sector.
The role of the major multiple retailers within the organic sector has been a complex one. They have provided many consumers with the opportunity to purchase organic products, but at the same time that has meant that they have shaped the sector.
One of the researchers, Dr Matt Reed of the Countryside and Community Research Institute (CCRI) at the University of Gloucestershire, said
"The multiple retailers have had a huge role in shaping the market, for better and worse. The organic industry collectively taking greater control of how it interacts with the multiples could see considerable gains for it."
The report further concluded the need for more research and development, and a much increased capacity for knowledge and information transfer and exchange. There is a need to explore, with practitioners, the benefits of collaboration, which can create efficiencies in the supply chain, facilitate market penetration and preserve the organic ethos.
The summary and the full report can be downloaded from the project web pages at http://www2.warwick.ac.uk/fac/sci/whri/organicmarkets/
Comments
No comments posted yet. Be the first to post a comment