Soycomplex
Sep 12 Soybeans closed at USD16.96 1/2, down 16 1/2 cents; Nov 12 Soybeans closed at USD17.01 1/2, down 17 1/4 cents; Sep 12 Soybean Meal closed at USD523.90, down USD3.30; Sep 12 Soybean Oil closed at 55.31, down 65 points. Today can probably be best described as another day of evening up ahead of tomorrow's USDA report.
Funds sold an estimated 7,000 soybean contracts on the day in their third day of liquidation, further lightening their length. The trade estimates that the USDA will come out with a yield figure of 35.5 bpa from within a range of trade estimates of 32.0-36.7 bpa and the August USDA estimate of 36.1 bpa. Production is seen at an average of 2.638 billion bushels from within a range of estimates of 2.40-2.739 billion, the August estimate of 2.692 billion and the 2011 crop of 3.056 billion. Brazil is still awaiting the arrival of seasonal rains before it begins planting its 2012/13 soybean crop.
Corn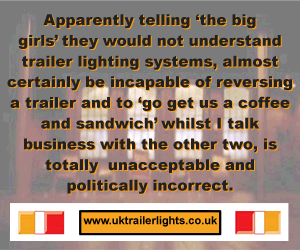 Sep 12 Corn closed at USD7.82 1/4, up 1 1/4 cents; Dec 12 Corn closed at USD7.77 3/4, down 5 1/2 cents. Fund selling was estimated at 7,000 on the day. Tomorrow's USDA report is expected to show an average 2012 US corn yield of 120.6 bpa from within a range of estimates of 117.6-123.4 bpa and the August estimate of 123.4 bpa.
Production is seen at 10.403 billion bushels, from within a range of 9.86–10.779 billion, the USDA August estimate of 10.779 billion and the 2011 crop of 12.358 billion. That's a drop of almost 16% on last year despite the largest planted area in 75 years. The USDA yesterday pegged the corn crop at 15% harvested, towards the lower end of the expected 15-17%. Dented is 93% versus 86% a week ago and 77% for the 5-year average. They also rated the crop as being 58% mature versus 41% a week ago and 27% for the 5-year average.
Wheat
Sep 12 CBOT Wheat closed at USD8.60, down 8 1/4 cents; Sep 12 KCBT Wheat closed at USD8.84, down 1/2 cent; Sep 12 MGEX Wheat closed at USD9.26 1/2, down 3/4 cent. Funds were estimated as being net sellers of around 3,000 Chicago wheat contracts on the day. Egypt bought one cargo each of Russian, Ukraine and French wheat for Nov 11-20 shipment.
US wheat was comfortably priced out again, although the prices paid were higher again than other recent purchases. ABARES estimated the Australian wheat crop at 22.5 MMT (in line with the expected 22.0-23.0 MMT), down 1.6 MMT from their previous estimate of 24.1 MMT and a cut of almost 24% on the record 2011/12 crop of 29.5 MMT. Even so wheat exports are only seen falling 6.5% due to the high level of carryover stocks from previous years. Bangladesh bought 50 TMT of Indian wheat for September shipment as the later continues to be an active seller on the international market.
Comments
No comments posted yet. Be the first to post a comment