Soycomplex
Sep 12 Soybeans closed at USD17.40 3/4, up 44 1/4 cents; Nov 12 Soybeans closed at USD17.45 3/4, up 44 1/4 cents; Sep 12 Soybean Meal closed at USD535.40, up USD11.50; Sep 12 Soybean Oil closed at 55.91, up 60 points. Funds were heavy buyers of beans, snapping up an estimated 14,000 contracts on the day. The USDA report came in bullish for soybeans, pegging US yields this year at 35.3 bpa vs the average trade guess of 35.5 bpa and 36.1 bpa last month.
That cut production slightly below the average trade guess to 2.634 billion bushels, from 2.692 billion last month. Old crop carryout was also cut a bit more than expected to 130 million bushels from 145 million last month. After five straight sessions of declines the market was overdue a rebound anyway, and the USDA numbers provided the catalyst. South American production estimates were left unchanged, as you might expect with planting not even yet underway. The market is abundantly clear though that the world 2012/13 balance sheet is totally reliant on US beans for another 5-6 months yet. China will auction off 400 TMT of state-owned soybeans tomorrow. Trade estimates for tomorrow's weekly export sales range from 500 to 800 TMT.
Corn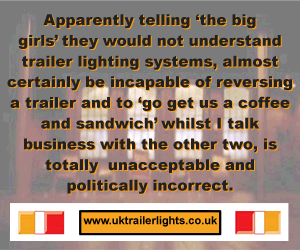 Sep 12 Corn closed at USD7.71, down 11 1/4 cents; Dec 12 Corn closed at USD7.69 1/2, down 8 1/4 cents. The USDA report was bearish for corn, not cutting potential US yields this year by as much as expected. Yields were only trimmed marginally from last month's 123.4 bpa to 122.8 bpa, 2.2 bpa more than the average trade guess.
That puts 2012 US corn production at 10.727 billion bushels, right at the top end of trade estimates and 324 million above the average trade guess. Both old and new ending stocks came in above expectations too, well above at 733 million bushels versus 618 million in the case of the latter. It should be noted though that the USDA left their harvested area estimate just about unchanged at 87.361 million acres, there are many that think that will need to be reduced next month.
Nevertheless, funds were said to have sold 12,000 corn contracts on the day. The weekly ethanol grind was reported as 816,000 barrels/day against last week's 829,000 bpd and 879,000 bpd a year ago. Ukraine's Ministry estimated 2012/13 grain exports at 21.0 MMT versus 21.794 MMT a year ago. Most of that will be corn, with wheat exports capped at 4 MMT. Trade estimates for the weekly export sales range from 200 to 400 TMT.
Wheat
Sep 12 CBOT Wheat closed at USD8.67, up 7 cents; Sep 12 KCBT Wheat closed at USD8.92 3/4, up 8 3/4 cents; Sep 12 MGEX Wheat closed at USD9.39 1/2, up 13 cents. It was a choppy session for wheat, which traded both sides, although settled higher with funds buying an estimated 2,000 Chicago wheat contracts on the day. Today's report was always more likely to be about beans and corn than it was for wheat with it's different growing season.
The USDA put US wheat ending stocks at 698 million, unchanged from last month. Russia's crop was cut 4 MMT to 39 MMT, although they left export potential there unchanged at 8 MMT (which is 63% down on last season), with Ukraine's exports cut from 6 MMT to 4 MMT (down 27%). Australian wheat output was left unchanged at 26 MMT, which looks increasingly unlikely in the wake of drought in Western Australia. Other trade estimates are centred around 22-23 MMT. Egypt issued it's seventh wheat tender in a month, as it continues to mop up cheap Black Sea origin grain. This one is for delivery Nov 21-30, the furthest forward yet, so it will be very interesting to see if Russian wheat is offered at all. Trade estimates for the weekly export sales range from 300 to 600 TMT.
Comments
No comments posted yet. Be the first to post a comment