Soycomplex
Nov 12 Soybeans closed at USD16.40, down 29 cents; Jan 13 Soybeans closed at USD16.39 1/4, down 30 3/4 cents; Oct 12 Soybean Meal closed at USD491.40, down USD12.10; Oct 12 Soybean Oil closed at 54.91, down 7 points.
The recent theme of next spring/summer months narrowing the gap with the nearer by positions continued, with May 13 beans down 16 3/4 cents and Jul 13 falling "only" 9 cents. Fund selling, at an estimated 12,000 contracts, was heavy for a second day of a high volume session. Harvest pressure, reports of better than expected US yields and fund liquidation all drove the market sharply lower. Highly regarded analysts Michael Cordonnier estimated Brazil's 2012/13 soybean planted area at 27.0 million hectares, up 8% from a year ago, placing the crop at a record 81.9 MMT. That's almost a million tonnes above the USDA's latest estimate and more than 23% up on output 2011/12. There are reports of China helping Brazil to improve transport and port infrastructure to facilitate more efficient exports. There is also talk of China stepping up their sale of state-owned soybeans to cool domestic prices.
Corn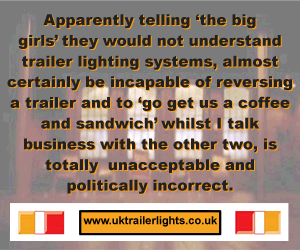 Dec 12 Corn closed at USD7.40, down 8 cents; Mar 13 Corn closed at USD7.44, down 8 1/2 cents. As with soybeans, funds were heavy sellers for a second day in a row, exiting an estimated 9,000 contracts on the day. Also, as with soybeans, as the harvest moves north reports of "better than feared" yields are coming in.
In addition, the US Farm Service Agency indicated that the planted area for both corn and beans may in fact be higher than the USDA's current estimates suggest. An increase in planted area may help the USDA to lower yields next month without cutting production much further from the current 10.73 billion bushels estimate. A Reuters survey placed 2012 US corn yields at a fraction over 121bpa, with production estimated at 10.42 billion bushels. Both are a bit lower than the USDA said last week. Michael Cordonnier goes lower still at 119bpa and 9.87 billion bushels. The USDA cut poor/very poor crop conditions by two points Monday night, raising good/excellent by the same. Maybe that is simply a function of some of the worst crops being harvested first?
Wheat
Dec 12 CBOT Wheat closed at USD8.63 1/2, down 14 1/2 cents; Dec 12 KCBT Wheat closed at USD8.89, down 12 1/4 cents; Dec 12 MGEX Wheat closed at USD9.24 1/2, down 6 1/4 cents. Wheat tried to divorce itself from getting sucked lower by soybeans, but eventually capitulated.
Fund selling was placed at 4,000 CBOT contracts on the day. US winter wheat planting on the Plains has increased following some decent rains last week. The USDA last night placed plantings at 11%, up seven points from a week ago and close to the 5-year average of 14% at this time. ABARES estimted the 2012/13 global wheat crop at 665.0 MMT, down 4% from a year ago but more than 6 MMT higher than the USDA. They also see Australia remaining a major competitor to US wheat, exporting 23 MMT in 2012/13 despite a lower production number this year. They also said that due to last year's bumper crop, Australia's wheat stocks at the start of August were a healthy 11.5 MMT. After a huge flurry of activity Egypt has gone quiet so far this week. Russia's Ag Ministry said that Russia had exported 6.1 MMT of grain between Jul 1 and Sep 12th. Add on around 1.5 MMT for the remainder of the month and 3 MMT next month and they should be around the 10.5 MMT mark by the end of next month.
Comments
No comments posted yet. Be the first to post a comment