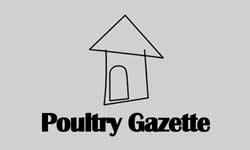 Healthy chickens need healthy guts for optimum health and performance. If the gut is disturbed and not working properly, there can be all sorts of problems including wet droppings leading to wet litter and dirty eggs and poorer production and/or poorer shell quality as the bird is not digesting nutrients effectively if the gut is damaged. If pullets suffer from gut disease during the rearing period, this can sometimes cause unevenness at point of lay. What can go wrong?
Viral infections
Newcastle disease can cause scouring, often described as green droppings. This would be unlikely in UK laying flocks as birds are well vaccinated during rear but an acute outbreak of diarrhoea in layers, particular if associated with a sudden increase in mortality and depression or nervous signs, should be viewed with suspicion.
Infectious Bronchitis infection, as its name suggests, does not usually target the gut but this virus, and other viral infections, may cause some loose droppings as birds feed intake drops and the flock may drink more. Some strains of Infectious Bronchitis virus can cause kidney damage and result in a white scour due to increased urates in the faeces.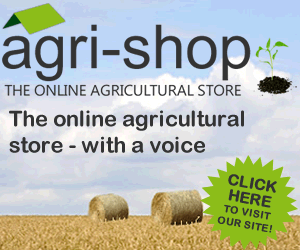 Enteric (gut) viruses may cause scouring in very young birds in rear but would be unlikely to cause the problem in adult birds.
Bacteria
Clostridial infection can cause a severe necrotic enteritis, more common in birds during the rearing period but can sometimes be seen in adult birds, especially if there has been coccidial challenge, following severe worm infestation, or where hygiene conditions have been poor. In very severe infections, the first sign of problem may be sudden death as the gut is so badly damaged but, in more chronic cases, there may be evidence of scouring and loss of condition in affected birds.
Pasteurella multocida (fowl cholera) and Erysipelas infections are often generalised bacterial infections capable of causing high mortality. Scouring may be seen as one of the symptoms of these conditions particularly with Erysipelas. These two bacteria are often carried by vermin particularly rats and mice.
Campylobacter is an occasional cause of scouring in chickens, more common in birds in rear and often associated with conditions of poor hygiene. It is likely to be more easily isolated from the guts of birds when other problems have caused gut disturbance rather than being a primary cause of diarrhoea in adult birds.
In the past, avian tuberculosis (mycobacterium avium) was a not infrequent cause of loss of condition and scouring but this is an uncommon infection now in the modern layer. This disease may come back to haunt us on fowl sick land.
We see an increasing incidence of what we describe as non-specific bacterial enteritis, commonly seen two to six weeks after birds are let out on the laying farm, particularly if weather conditions are poor and the area next to the house is very muddy and poached. This seems to be associated with ingestion of a very heavy load of bacteria from heavily contaminated soil, sometimes coupled with parasitic damage to the intestines.
Control of bacterial infections may require antibiotic treatment via drinking water or feed, coupled with good hygiene of drinkers and good pasture management.
Parasitic diseases
Heavy roundworm or hairworm infection may lead to scouring and loss of condition as the presence of large numbers of worms within the lumen of the gut interferes with digestion and some worms, particularly capillaria (hairworms) cause significant damage to the lining of the intestine. With heavy roundworm infestations, roundworms may be seen in droppings or on litter. Capillaria worms are much smaller and diagnosis usually requires microscopic examination either of intestinal material from birds at post mortem or examination of dropping samples for the presence of worms or eggs. Birds can be treated via feed with Flubenvet to control and prevent worm infestation.
Protozoal parasites. Most layers will develop immunity to coccidia during the rearing period either from coccidial vaccination or due to trickle infection on the rearing site. However, in some cases, immunity may not be complete and sometimes coccidiosis can be seen on the laying site. Loss of condition, reduced feed intake and scouring may all be symptoms of coccidial infection, sometimes coupled with an increase in mortality.
Histomoniasis (blackhead) is another protozoal parasite causing damage to the caecae (blind guts) and also to the liver. Symptoms can include depression, loss of condition, reduced feed intake and a scour which is often yellowish in appearance. The condition is often seen 4-6 weeks after birds are let out. The histomonas parasite can be carried within the egg of the caecal worm, hetarakis, and within earthworms and infection may persist on pasture.
There is only one specific treatment for histomoniasis, Dimetridazole, and it is not possible to use this drug in laying birds. Antibiotic treatment with Tetracyclines can be of benefit in helping to clear up any secondary bacterial infection in the gut following the parasitic damage. An oregano based product called Herban has also showed some promise in helping to control histomoniasis, either used as a feed inclusion or as a water treatment to aid birds' recovery.
Other causes of scouring
High salt or protein levels in the feed may cause problems with loose droppings. A sudden change from one ration to another may also cause a temporary gut upset.
As you will see, there are many possible causes of "chicken runs". It is worthwhile seeking veterinary advice if you have a scouring problem in your flock. Sometimes it is difficult to pinpoint an exact cause but it is always important to try and get to the bottom of the problem!
Comments
No comments posted yet. Be the first to post a comment