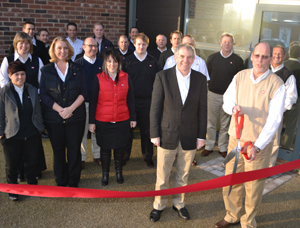 Jerry Moye [right], Cobb president, cuts the ribbon at the opening of the new offices, with Roy Mutimer general manager for Cobb Europe and staff
Broiler breeding stock company Cobb-Vantress has opened a new Europe headquarters in Colchester.
The building was opened by Cobb president Jerry Moye who saw the move as 'showing commitment to further growth throughout the region'.
"We've already made substantial investment in developing and expanding Cobb great-grandparent production facilities in the UK and we're now doubling the scale of our pedigree breeding operation in the Netherlands," said Moye.
"This is an exciting time for the Cobb Europe Team. The investments that Cobb has and will continue to make in the region demonstrate our commitment to further contribute to the success of the industry in Europe, Middle East and Africa."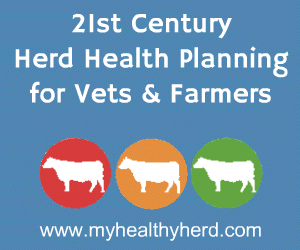 The new headquarters are the base for Cobb activities throughout this region.
The distinctively designed premises, a short distance from the previous offices, are well situated for communication with London and within easy reach of London's City and Stansted airport's as well as the Harwich — Hook of Holland ferry link.
Cobb-Vantress, Inc. is a
poultry
research and development company engaged in the production, improvement and sale of broiler breeding stock.
Since 1916 Cobb has grown into one of the world's leading suppliers of broiler breeding stock with distribution in 100 countries.
Comments
No comments posted yet. Be the first to post a comment