NFU Mutual, a leading rural insurer, is advising those who live and work in the countryside to protect their heating oil and red diesel in light of the current cold snap, rising commodity prices and possible tanker strikes.
The Office of Fair Trading state that around 3.6 million UK households have no access to a mains gas supply and 1.5 million UK households use heating oil as their primary source of heat.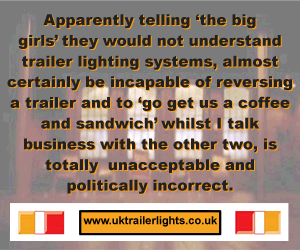 "Heating oil and red diesel, typically used by farmers to power tractors working the land, are both essential in the countryside. We find that whenever the price of a commodity goes up rural thieves very quickly respond by targeting it," said Tim Price, rural affairs specialist at NFU Mutual. 
The cost of heating oil has risen 10% over the last six months, increasing from 57 pence per litre in October 2011 to 63 pence per litre at the start of April 2012. Red diesel has gone up 8% during the same period, rising from 67 pence per litre to 73 pence per litre. 
Last year, fuel theft, driven by cold snaps and high prices, cost victims an average of £1,430 in lost fuel, with businesses averaging a loss of £1,743 and personal claims coming in at £911. 
Thieves have also been known to return for a second time to steal replacement fuel, hitting rural homeowners and businesses twice as they fork out for replacement heating oil or diesel and clean-up costs due to damaged tanks. 
Price explained: "Thieves will often damage tanks in the process of removing the fuel. Leaking oil or diesel can contaminate the soil and water courses and the property owner may then be responsible for any specialist clean-up operation." 
To help deter thieves, NFU Mutual is urging members to consider using a number of inexpensive methods. Moving tanks to secure locations, planting shrubs and erecting fences to hide exposed tanks, installing a locking cap to tanks, checking fuel levels on a regular basis and working with other residents and businesses in local watch schemes can be effective.
Comments