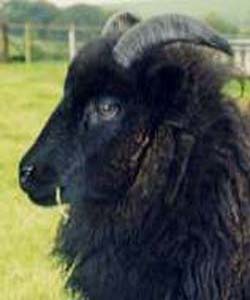 A RARE breed of sheep could be the key to preserving some of Leicestershire's most treasured countryside.
A group of Leicestershire experts are meeting next month to thrash out a plan which could see flocks of Hebridean sheep being used to turn county scrubland back into rolling green fields and wildflower meadows.
The workshop will allow local farmers and landowners to network and will provide targeted advice on local food marketing - as locally-reared rare-breed lamb would be a valuable by-product of such a scheme.
Hebridean sheep were bred to cope with the barren conditions on the Hebridean Isles and thrive on land not suitable for other breeds.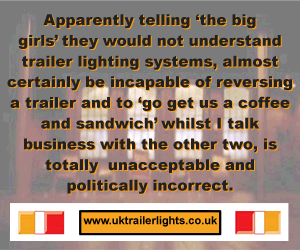 Their ability to eat coarse grasses and young tree seedlings make them ideal for "conservation grazing" – a system where animals are grazed on land specifically to return it to its former glory.
Conservation grazing projects have already been very successful in Nottinghamshire which had been in danger of losing its wildflower meadows and lowland heath.
In 1999, the Nottinghamshire Wildlife Trust introduced a flock of Hebridean sheep to the county in a bid to save these threatened habitats.
The project has been very successful with plants such as heather and wildflower meadows thriving again.
A flock of Hebridean sheep will be the guests of honour at a Grazing Animals Project workshop in Leicestershire next month.
Delegates will gather at the Windmill pub at Wymeswold, Leicestershire, and explore an adjacent nature reserve managed by Leicestershire Wildlife Trust before meeting the flock of Hebridean sheep owned by local farmer Ian Jalland.
Mr Jalland, who also runs Brockleby's Farm Shop, of Asfordby Hill, Melton Mowbray, said conservation grazing held many advantages for Leicestershire.
"Conservation grazing projects are good for everyone. Many private landowners who do not farm themselves are in need of animals to graze their land.
"It keeps the land healthy and attractive and encourages a balanced habitat.
"As well as helping to preserve treasured landscapes, the scheme also produces rare-breed, naturally reared lambs and there is a growing market for this kind of meat,'' he said.
The workshop will offer advice on how to effectively market local food and will include case studies of local producers who successfully produce, market and sell local food.
It has been organised by Jim Swanson, of the Grazing Animals Project, a UK wide partnership project that looks to bring together agriculture, environment, business and local communities to help achieve sustainable land management
"GAP works with many organisations and private individuals, both here and overseas. We see the benefits, both private and public, that grazing animals produce for society, and that all land management systems are important. We feel there is much to be gained from different sectors working together, and local food marketing is part of this.''
Speaking at the workshop will be David Hall, of the English Farming & Food Partnerships, who will talk about the future of livestock farming, Sally Scantlebury, Director of FEAST, The Food and Drink Network, who will give expert advice on marketing local food, Julian Small, of Natural England, who will outline a successful project which uses Hebridean
sheep to manage SSSI heathland, and Ian Jalland, who will share his experiences as a grazier and local food producer.
Among those attending the workshop will be members of Leicestershire Wildlife Trust, the Farming and Wildlife Advisory Group, the National Trust, local farmers, private landowners in Leicestershire and Leicestershire Food Links, which runs the county's farmers' markets.
Comments
No comments posted yet. Be the first to post a comment