10-08-2009 18:34 PM
| News
Agricultural contractors risk losing valuable tax relief on their farmhouse, buildings and land, according to accountant Old Mill.
Many farmers have diversified into contracting or other ancillary businesses, and do not realise that doing so could jeopardise Inheritance Tax relief on their farmhouse and other assets, says Catherine Vickery, rural tax consultant at Old Mill.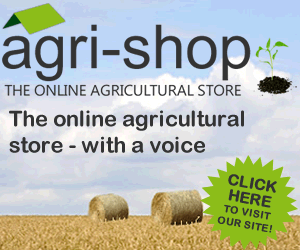 "Often diversifying out of the main farming enterprise is a gradual process, particularly in the case of agricultural contractors, who don't realise that they are no longer farming from a taxation point of view."
Contractors who are no longer farming their land in-hand stand to lose Agricultural Property Relief (APR) on the farmhouse, leaving it open to 40% Inheritance Tax on anything over £325,000.
Where businesses have been trading for two years or more, they will benefit from 100% Business Property Relief (BPR) on their buildings, machinery, and other assets, explains Mrs Vickery. "However, this does not include the farmhouse, and there is an additional problem where assets are owned by an individual but used by a partnership or company."
In these cases, the individual must have a controlling interest in the partnership or company – or the assets will not qualify for any BPR. Even where they do have a controlling interest, the assets only qualify for 50% BPR, leaving the remainder open to taxation at 40%.
"This is very common with land and buildings, as we frequently see contractors trading as partnerships or companies, using premises owned by one of the individuals. As a result only 50% BPR is available, and beneficiaries will be levied with a hefty, and unnecessary, tax bill."
Fortunately, land and buildings which are rented out to another farmer will still qualify for APR. But where property has a hope value, perhaps due to development potential, the extra worth will not be eligible for relief. "In these cases it might be better to use those buildings in the contracting business and obtain full BPR instead," says Mrs Vickery.
Tenant farmers should be particularly careful when diversifying, as they could breach the conditions of their tenancy and endanger their landlord's tax position, she adds.
"In all cases it is extremely important to consider how your estate is structured, to take maximum advantage from Agricultural and Business Property Reliefs. Where these reliefs are not available, a little careful planning can go a long way to reducing potential liabilities in the future."
Comments
No comments posted yet. Be the first to post a comment