Countrywide have announced the launch of a major new venture within their rural supply business that now gives the Company a prominent position in the UK farm renewable energy sector.
Delivering a full range of renewables from solar photovoltaic (PV) panels to biomass boilers, wind turbines, anaerobic digestion systems, and specific solutions for poultry farmers including heat exchangers, the new Countrywide Renewable Energy business offers a complete renewables service that includes initial consultation, surveying, installation and grid connection, as well as a first class aftercare service.
Speaking at the Royal Welsh Show launch event, Countrywide's Chief Executive Officer John Hardman said: "The new business brings 10 years expertise in farm renewables together with our extensive customer network. As a result we anticipate becoming a leading farm and landowner renewable energy company in the UK within 18 months. It's a very positive development for Countrywide and our customers."
Julian Morgan has been appointed Director of the Countrywide Renewable Energy business. He believes there has never been a better time to explore farm renewables: "I've been working in the sector for 10 years and have first hand experience of renewables including the solar, wind and biomass installations at my own farm. When properly planned and implemented, renewable projects make excellent investments for farming businesses".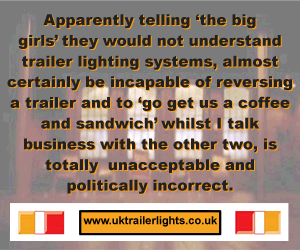 "Farmers are experiencing rapidly escalating energy costs," he added. "Investment in renewable projects enables farmers to gain control of their energy bills as well as making excellent financial returns. The Feed-in-Tariffs for solar PV have really stimulated farmers' interest. The impending introduction of the Renewable Heat Incentive is another great opportunity for farmers to replace fossil fuel dependence and at the same time save money. "
He was also keen to position Countrywide as offering an impartial approach to the available renewable technologies. "We assess each farm individually and recommend the optimum solution, or combination of appropriate renewable projects."
John Hardman said that the reassurance of working with a trusted and established business is particularly appealing when making major farm business decisions of this kind. "Our customers know they are engaging with a company they can trust," said John.
"And that trust can be extended to every aspect of the new Countrywide Renewable Energy business. For example, we select suppliers based on quality and service provision and do our homework before advising farmers to select a particular technology. As a result, our renewables business has fostered good relationships, enabling us to offer the most effective products at competitive prices."
Comments
No comments posted yet. Be the first to post a comment