Jonathan Lane, Gleadell's trading manager, comments on grain markets …
WHEAT
• USDA reports US wheat harvest 88% complete – spring wheat 47% harvested with 63% of the crop in good/excellent condition.
• Canada's 2012/13 grain output up 8% to 50.6mln t – USDA attaché.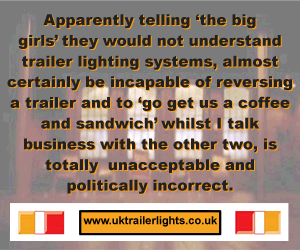 • Russian Ag Ministry states wheat output at 45mln t – overall 2012/13 grain harvest officially stands at 75-80mln t.
• Russia to export 4.5mln t of grain in July/August, with 2mln t exported in July (1.8mln t wheat).
• Russia rules out grain export curbs for now - 'tariffs are always possible' reported the Deputy PM.
• Farm Ministry reports Ukraine will have an exportable grain surplus of 21-23mln t in 2012/13 (5mln t wheat / 12.7mln t corn).
• Monsanto bullish on Argentine corn area – expects area at 5mln ha, potential 2012/13 corn crop of 30mln t.
• USDA reports US corn crop in good/excellent condition at 23%, down 1% on the week.
• US analysts report corn yield (average estimate) at 126bushel/acre – total crop 10.97bln bushels (USDA at 146bu/acre and 12.97bln bushels).
• China's 2012/13 total wheat production is forecast to decrease to 108mln t – USDA attaché.
• BAGE sees Argentine 2012/13 corn area falling 20% to 3.1mln hectares.
• SovEcon cuts Russian crop forecast to 72-75mln t – wheat forecast 40.5-43.0mln t with wheat exports at 8.5mln t.
• Strategie Grains lowers UK 2012/13 wheat crop forecast to 14.32mln t, revising yield down to 7.27t/hectare in the process.
Summary
Markets have consolidated during the past week as improved weather has seen crop ratings stabilise in the US Midwest. However, the market is waiting for the USDA report due out Friday, with the average analyst estimate projecting another 50mln t reduction in the size of the crop. Like last month, the focus will be not only where the USDA sees the yield, but how they manage to 'balance the books' on the demand side.
Help may come with comments that 2011/12 ethanol usage may be overestimated, and further cuts in 2012/13 food, ethanol and export projections may ease the expected downward revision to 2012/13 US corn stocks.
Wheat markets have been dominated by contrasting reports coming out of Russia on the size of the 2012/13 grain crop and the level of exports. Politics is playing a part in all public announcements from Russia, but we have to remember that 'feeding the people' and avoiding massive food inflation are Mr Putin's main concerns – and the interests of honouring supply contracts or complying with WTO rules, will come a distant second or third. However, it does seem that exporters are safe-ish to export for the months of August, September and probably November. With a brisk start to the season (4.5mln t by the end of August), the likelihood of some 'political intervention' over exports seems more of a reality to ensure domestic supplies, especially if further crop reductions occur.
The UK wheat harvest has lumbered into action with quality and yields being reported as very variable. To date, DON levels do not seem to represent the massive problem that many thought it would, and millers are prepared to wait and see what they get, rather than plunge in to the market at historically very high premiums.
Friday could be one of the biggest grain days for several years, and what the USDA reports and how the trade digests the numbers, will be of great interest.
Willie Wright, Gleadell's Oilseed Trader, comments on the markets ...
OILSEEDS
Another frustrating week of harvest weather for the UK farmer with rapeseed still in the field, and showers continue to be problematic.
Yields have been variable, and are generally lower than the bumper crops we have enjoyed for the last 2 years - with the average of what we have seen to-date around 1.5t/acre, so you could say we are back to normal. However, the oil contents are markedly lower than we have become used to. These yields would put the UK crop back to 2.2mln t, down 500thd t from pre-harvest estimates – however, these lower yields have not been replicated on the continent, and farmers in France in particular have seen better than expected yields. EU-27 production has now been revised higher to around 19mln t from 18.1mln t, thereby reducing European import requirements.
The rapeseed market has been relatively flat this week as all eyes remain on tomorrow's key USDA report. The expectation is for a sharp drop in the production forecast, but question marks remain over how much the USDA will be prepared to cut off their yield forecasts, and what they will do with their demand side of the equation, especially given the escalating food inflation in what is an election year in the US.
Rapeseed will continue to follow the moves in the soy complex and any sharp breaks in the CBOT soybeans futures will be reflected in our rapeseed values. However, European rapeseed crush margins look likely to support demand for the time being.
Comments
No comments posted yet. Be the first to post a comment