One of the most successful farm diversification stories in the North West has become a case study to help other farmers take the plunge into tourism, as farmer, Dave Fryer, of Apple Jacks Farm, near Stretton, in Cheshire reveals what he has learned since doing more than harvesting the crops.
A video case study about Dave¹s work at Apple Jacks Farm, following his decision to diversify in 2003, has been used on www.farmtourism-matters.org ­ the site supporting the work of the North West Farm Tourism Initiative ­ just as Dave is involved in his latest exciting visitor attraction, Spooky World.
Spooky World (www.spookyworld.co.uk) sums up Dave¹s enthusiasm for farm tourism and vindicates his and his family¹s decision to turn their arable farm into a fully fledged farm theme park. This move into tourism not only helped earn extra income for the farm, but enabled Dave to return from University and work within the family business.
From there, he picked up inspiration from business advice delivered by John Dickinson, of the North West Farm Tourism Initiative, and from theme parks in the United States, learning what it takes to make a visitor attraction tick. The result has been a year on year 50% increase in turnover and visitor numbers of over 23,000 last season. Employee numbers have risen from 3 to 20. However, for the Spooky World attraction he has recruited 40 part time staff to work in the food areas and shop, on the entrance gates and in general stewarding capacities, as well as four actors who play out the roles of the scary characters.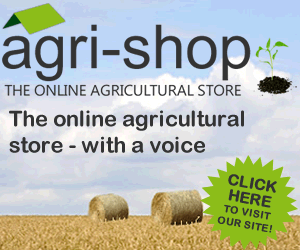 Dave has created Spooky World to extend the tourism season at the farm, which spends its summer months focused on its You Get Lost maize maze and Moonlit Maze attractions. Currently, Apple Jacks Farm is laying on experiences full of ghoulies, ghosties and things that go bump in the night right through to October 31.
Its ŒSpooky World¹ attraction has a double bill of scary goings on, comprising Fun By Day and Scary By Night, both of which encompass the three main highlights - The Haunted Hayride, The Field of Screams and The Haunted House. All of these make use of farm buildings, equipment and land to excellent effect and introduce families to rural life, often for the first time.
Visitors climb aboard one of three tractor-drawn carts for the Haunted Hayride, which sees them entering the Forbidden Forest to encounter actors out to send a shiver down anyone¹s spine. If that isn¹t enough, a walk through the corn field will set nerves jangling for The Field of Screams experience, whilst touring Old Grandad Jack¹s evil uncle¹s abandoned house to find the way out, preferably before uncle finds you first, requires a non nervous disposition!
Away from the creaky floorboards and spiders¹ webs, there is a pumpkin carving tent, with a daily competition, Wacky Races pedal kart racing, a Boo-dle Maze and a Boo-Bog. Visitors can stroll down the Boo-levard and enjoy a range of barbecued food from the Italian and Fijian influenced Jack¹s Grill.
Dave has catered for different markets within the project. Parents of children aged under 10 are advised to plump for the Fun By Day option open from 11am to 5pm every day to October 31. This allows them to enjoy the bewitching delights of Spooky World and see the farm animals, visit Little Spooks Farm and the mini mazes and have fun on the catapult inspired Slinger Driving Range. There are also fancy dress parades at both 3 pm and 8pm.
Entrance for Fun By Day costs £6.95 for children aged 4-12 and £7.95 for over 12s and adults, with the farm having priced entrance tickets competitively, to ensure families can enjoy a great day out of, on average, 3-4 hours and get fantastic value for money. A family ticket costs £28.00 and at Apple Jacks, a family can comprise two adults and two children, or one adult and three children. Under 4s gain free admission.
Scary By Night is a thrilling night out targeting parties and groups as well as families and costs £8.95 for a single ticket, or £32 for a family with older children. Scary By Night admissions are from 5pm-10pm every night to October 31, when the farm will turn its attention to other seasonal options and its plans for summer 2007.
Apple Jacks farm theme park promises to be a scream this October and Dave Fryer is delighted he managed to persuade his family to take the plunge into tourism. Whilst it has been hard work and he has thrown himself into planning, marketing and even acting roles on the farm, the results have been impressive, delivering a new source of farm income that has completely changed the focus of day-to-day life at Apple Jacks.
As Dave Fryer says, if he hadn¹t been bold enough to take the plunge into farm tourism, it might have been a decision that would have come back to haunt him.
Comments
No comments posted yet. Be the first to post a comment