Staff from Devon Wildlife Trust's (DWT) Working Wetlands project, are planning a free training event this month to help local landowners in the north Devon area improve their grassland management skills.
The event aims to help attendees learn how to get the most from their grassland with the minimum inputs. Soil structure and nutrient applications are crucial to a successful crop and best practices will be discussed. Another focus of the day will be the importance of soil structure and its management as well as maximising benefits from nutrient applications, sources of grant aid, advice and how to avoid environmental problems.
DWT's Rivers and Wetlands Officer Simon McHugh will be running the event. He said: "Good soil structure and tailored nutrient applications are crucial to a successful grass crop. Soils need to be treated properly to get the most from them and nutrient applications need to be carefully matched to each situation. The structure of soil can make a huge difference to the growth of grass and the availability of nutrients. Looking closely at its structure can reveal problems and opportunities for improvement."
"Also, with the cost of fertilisers reaching record levels, there are ways for farmers to get more output with less input by testing soils and applying the right nutrients, in the right places, the right times and in the right ways. These techniques can also help the environment by reducing the loss of soils and leaching of chemicals into water courses where they can cause problems. The plan of the event is to actively promote careful management and we hope many farmers will take up this opportunity."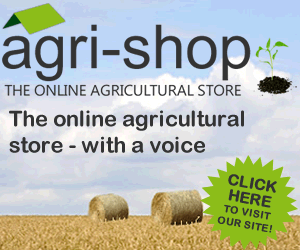 The day will take place near Roadford Reservoir on Thursday 31 March, 2011 from 10.30am - 3.30pm. Weather permitting there will be an outdoor session with practical demonstrations. The event is free, refreshments and light lunch will be provided. It is being held in association with Soils4Profit and West Country Rivers Trust.
Booking is essential. For more details and to book contact Simon McHugh at Working Wetlands Project on 01409 221823.
Working Wetlands is a seven year landscape scale project and this is just one of many initiatives being undertaken by the scheme across 65,000 hectares of the Culm Natural Area. It has been supported by South West Water, Tubney Charitable Trust, The Environment Agency, Devon County Council, Devon Waste Management, Grantscape and Natural England.
Comments
No comments posted yet. Be the first to post a comment