Farmers facing serious blackgrass shouldn't rush to drill winter cereals, according to Dow AgroSciences' grassweed expert Stuart Jackson.
He predicts that this autumn blackgrass will show a protracted germination – or high dormancy – because of the low temperatures during June and July.
"Farmers shouldn't drill too early as there's a dormant population of blackgrass this year. They need to undertake a stale seed bed and make sure there's enough time for it to work.
"Seed from previous seasons will have lost dormancy, as soon as the soil is moved seed which has lost its dormancy will start to chit. Even if it looks like the stale seed bed is working, any flush will be likely to be from previous seasons.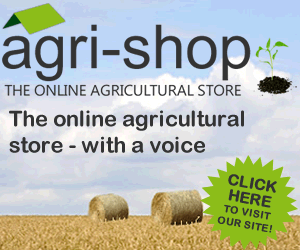 "Just because there's a nice flush it doesn't mean that it is all out already."
Mr Jackson says once the stale seed bed has been treated with glyphosate, farmers should repeat the stale seed bed operation before drilling. He said that farmers with large areas to drill should begin on fields where blackgrass is sensitive or pressure is low.
"Fields posing a very high challenge should be left until last," he urges.
He says that farmers in the most blackgrass infested areas of the country – in the east from Lincolnshire down to Cambridgeshire – should delay drilling for as long as possible.
"Drill at a sensible time with a sensible seed rate and within 24 hours, put on a pre-em of 240g of flufenacet," advises Mr Jackson.
"Then apply UNITE, our new pyroxsulam with flupyrsulfuron-methyl herbicide tank mixed with a residual partner such as Stomp Aqua, when the blackgrass plants are nicely soft, actively growing and at the one to three leaf stage," says Mr Jackson.
"Trials results and commercial user feedback confirm that UNITE is every bit as good on blackgrass as any other herbicide on the market," says Mr Jackson. "But farmers get more value from UNITE compared to competitor products as it also tackles ryegrass, bromes and wild oats, plus a wide range of broadleaved weeds."
An early autumn window is optimum to act against blackgrass, says Mr Jackson.
"If you wait for the spring it may be too big to control effectively and will have competed with the crop reducing the yield."
Comments
No comments posted yet. Be the first to post a comment